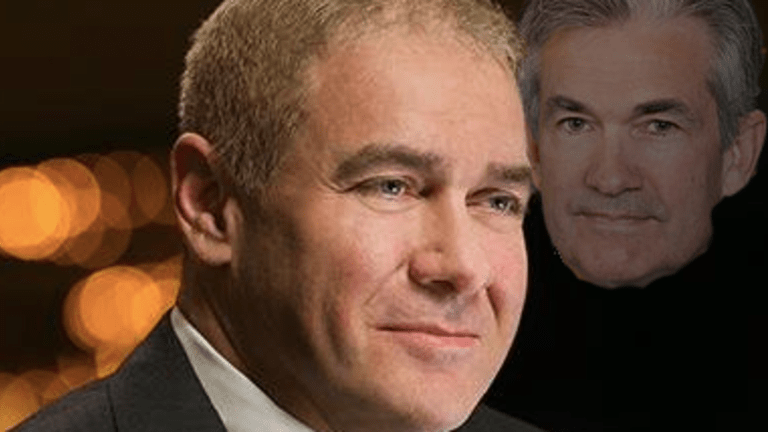 Scott Minerd Teases His Own Fed Nomination, Keeps Talking So No Everyone Knows Why It Didn't Happen
Guggenheim Partners' brain is possibly interested in running everyone's money.
The guy who runs more than a quarter of a trillion dollars at Guggenheim Partners went on CNBC this afternoon to talk the market and "spill some tea" on a potential new gig:
Guggenheim's Scott Minerd said that discussions took place over the past couple of months before President Donald Trump announced his intention to nominate former advisor Judy Shelton and St. Louis Fed official Christopher Waller to fill vacant seats on the Federal Reserve Board of Governors.

Minerd said on "Halftime Report " that he had not been officially asked to join the Fed, but "there have been discussions."
It makes sense that Minerd would be in the thinking; he's clearly a fan of bull markets, is a macro-event unto himself and he could fill a few seats at once with his ego [he retired at 37 that one time, haven't you heard?]. But we kid, Minerd is maybe the most competent and [in this reality] realistic choice that we've heard yet, which is why we're not surprised by what else Minerd had to say to the good folks at "Halftime Report":

Meanwhile, Minerd said he would not necessarily accept the job if it were offered. "It would be a great opportunity to serve the Federal Reserve," he explained. "Obviously, if that were ever to be presented to me I've got other things to weigh."
And then kept talking to show us all why he'll probably never actually get that nomination:
Minerd said the Fed has "kind of hit the panic button" and cautioned against aggressively cutting rates. "I would be very slow to embrace the sort of whole-hearted jump to sort of locking us in to a rate cut path. Perhaps one rate reduction would be appropriate as an insurance policy to make sure we keep the expansion going, but I think the rhetoric is stronger than that."
Minerd's not wrong [we tend to think that he's actually quite correct about this] but that's not the point of Donald Trump's Fed board. Trump has made it quite clear that he's so desperate to keep money cheap that he would risk putting Steve Moore and Herman Cain in any position to dictate American monetary policy. And while he does tick the box of having been invesitgated by the SEC, a guy like Minerd, with a functioning sense of how the world actually works, confidence that he's always right and a seeming lack of interest in feigning humility for fake power, well, that's just not going to work these days.
That said, we'd like to see it.
Guggenheim's Scott Minerd says there 'have been discussions' about him joining the Fed [CNBC]