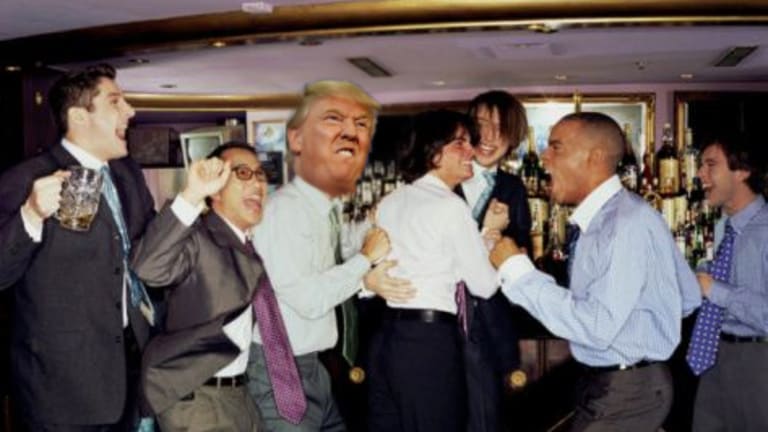 Selling In May Might Have Made You Go Away Forever
This is why adages suck.
"Sell in May and get rekt." 
The investment strategy following the catchy phrase "Sell in May and go away" is proving to be as successful as following the Gartman Letter so far this year. The S&P topped 3,000 for the first time ever after Jerome Powell hinted to algos that the Fed will cut interest rates later this month. The S&P 500 has now gained nearly 10% since the end of May.
"It appears that uncertainties around trade tensions and concerns about the strength of the global economy continue to weigh on the U.S. economic outlook" said Powell. This was enough to send the probability of a Fed rate cut in July to 100%. 
It's easy to see how all of this has become confusing. Stocks have just hit the highest level in the history of the world on hopes that interest rates will be lowered because the economy is cooling down. The New York Fed's recession indicator is now at its highest level since 2008, supporting Powell's belief that the economy faces downside risks. However, just last week the president tweeted "The Economy is the BEST IT HAS EVER BEEN!" 
There are, however, signs of skepticism about buying stocks at all-time highs with the economy slowing down. The most recent weekly fund flows data showed nearly $20 billion of net outflows from equity funds. Meanwhile, money market funds had net inflows of $26 billion over the same period.  Also, SPY, the most actively-traded ETF which tracks the S&P 500, has seen weakening volume during its grind to all-time highs. Its daily volume has exceeded 100 million only once since the end of May.
As the saying goes, "the stock market is not the economy." With more than five months remaining in the year, it's still too early to completely write-off 'selling in May and going away" as a failed trade.
Get more Hipster Trader on Twitter @Hipster_Trader