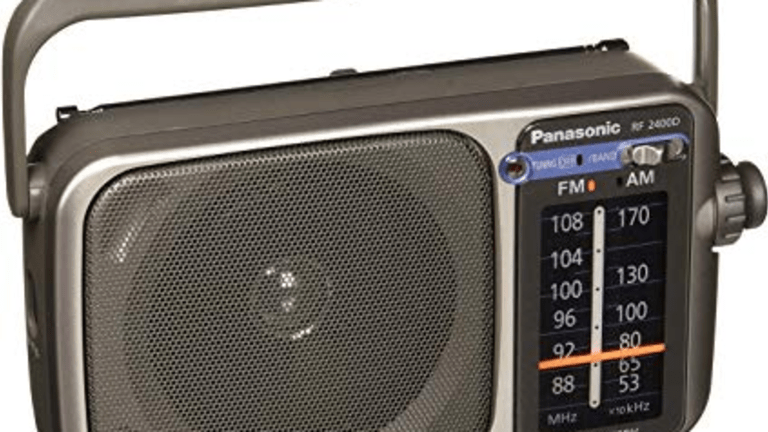 Radio Killed The Sports Radio Star
More media upheaval in the least visible place possible.
"All the fans are true to the orange and blue" is an ancient prophecy of unflagging loyalty to a local team no matter how grim the situation may become, and even though it's about the Mets, if you've ever come into contact with the Denver sports scene, you know that it's Broncos first, everything else last – often to the chagrin of Colorado sports fans who don't give a rip about the NFL.
The Broncos are so entrenched as Denver's most important sports institution, there has been an AM radio station there for the past two years called Orange & Blue 760 AM. That's right, year-round, non-stop talk about a team that plays 50 hours' worth of games in a calendar year. At least, there was such a station, until this week, as the Denver Post reported the arrival of "patriotic rock and country music" on the station to replace what had to have been truly riveting 24-hour coverage of a team that has gone 11-21 since Orange & Blue's launch in 2017.
Not having a station officially devoted to tracking their every move doesn't mean the end of Broncos coverage on Denver radio. Far from it, as the website for 104.3 The Fan on Thursday evening had the look of a Broncos fan site, complete with a "Countdown to Training Camp 2019: Road to Redemption," and one stray item about the Rockies. 
If you listen to The Fan on a weekday between 6 a.m. and 6 p.m., you will hear a show hosted by a former Broncos player.
What the demise of Orange & Blue – which had a partnership with the Broncos and featured exclusive interviews with organization honchos – indicates is that there is a limit to the Denver market's passion for a team that might be in better shape these days if Homer Simpson were really running the show. The Rockies have been to the playoffs the last two years, while the Nuggets and Avalanche were just in the second round of their respective playoffs, with bright futures ahead for each, and the Broncos in this offseason traded for Joe Flacco, who lost his job to a rookie last season and has not been actually good since about a year before Donald Trump called him "very elite."
Much as it clearly stinks for the good people who worked at Orange & Blue, for iHeartMedia, which owns 760 AM in Denver, this isn't that big of a deal. They took a swing on an all-Broncos station, missed, and will reprogram the station as they see fit from now until they hit on something that draws an audience. For the Broncos, though, it should be a wake-up call, especially as transplants without an inborn allegiance to the team flock to Colorado, that this isn't Green Bay where you can coast on being the only game in town for generations. But even for the Packers and other sports businesses who feel like a part of the fabric of the culture that cannot be torn, well, did you see the ratings for the MLB All-Star Game this week?