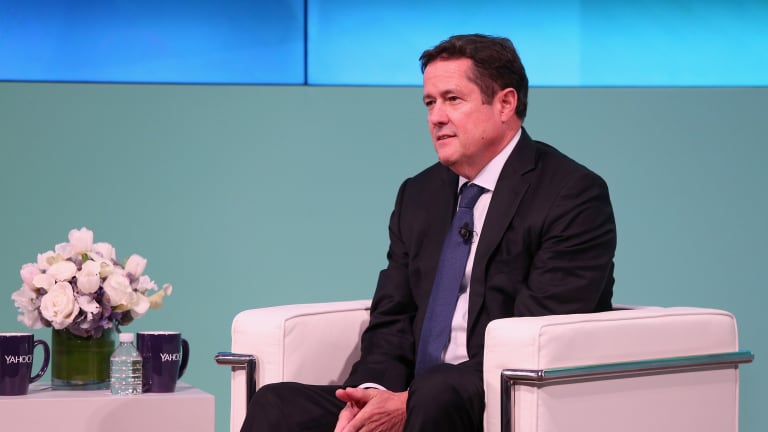 Layoffs Watch '19: Barclays Wants To Be More Like Credit Suisse
And unfortunately for Edward Bramson and the 3,000 of you without jobs, it's not in the "deemphasize the investment bank" kind of way.
Jes Staley has, at least in his own mind and in the minds of enough Barclays shareholders to keep this guy off its board for now, done enough to prove that he should still get to have an investment bank. Unfortunately, his pleas for Edward Bramson to shut up and go away, and Bramson's quite decisive defeat in his proxy battle with the bank, haven't yet convinced Bramson.
After Mr. Bramson lost a shareholder vote for a board seat in May, he said his firm would give the bank "a quarter or two" and see what happens before mounting any fresh campaign for change.
Well, a quarter has gone by, and it's not the kind of quarter likely to make Bramson reconsider his call for Staley to reconsider how he runs a bank. Profit down nearly a fifth, bad loans up nearly three-quarters, operating costs up 6%. And, most painfully of all,
In Barclays' international division, which includes its corporate and investment bank, revenue was up 5%, mainly because of a gain from selling shares in a business it partially owned. Without that extra boost, revenue in its markets business was down 5%. Banking fees fell 1%.
This, obviously, won't do if Staley is to avoid hearing the name "Edward Bramson" ever again. So he's decided to take a page from the newly-booming Credit Suisse. Unfortunately for Bramson, and for 3.6% of Barclays employees, it's not the page about trying to shrink the investment bank until you can hardly see it anymore.
On Thursday, Mr. Staley said the bank will cut costs below a previous targeted range, to less than £13.6 billion for the full year. The bank has been leaving jobs unfilled when employees depart as one cost-saving measure. Finance Director Tushar Morzaria said the 3,000 job cuts, which represent about 3.6% of the bank's 83,500 employees at the end of 2018, have been "across the board" and not concentrated in one particular area.
Barclays Cut 3,000 Jobs in Quarter Amid Challenging Business Conditions [WSJ]