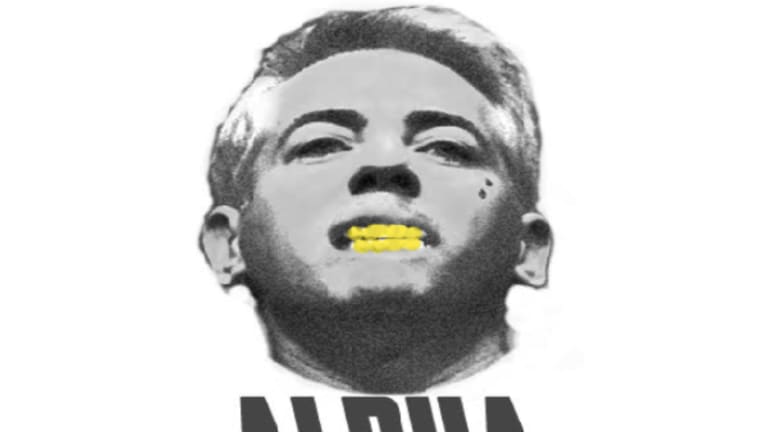 Neri Oxman Sends Her Trophy Husband To Bail Out A Slumping Warren Buffett
Welcome to the Ackmanaissance, Uncle Warren.
Believe it or not, even the Oracle of Omaha himself is having a hard time making money in this batshit choppy market. Berkshire Hathaway stock is down 10% from its high this year, and Warren Buffett's beloved Kraft Heinz investment lost him about $4 billion in a single day last week.
The sky is gray in eastern Nebraska these days, y'all, but it appears that some help is on the way. Per Reuters:
[Bill] Ackman's Pershing Square Capital Management bought 3.5 million Berkshire Hathaway B shares during the second quarter, the fund manager said in a regulatory filing on Wednesday. At Wednesday's close, the investment would be worth roughly $686 million.

It marks the first time that Ackman's $8 billion fund has announced a new position since late last year when it bought a stake in Starbucks Corp.
Get ready to hear the good news and be saved, Uncle Warren, for the Ackmanaissance is upon thee!
But other than doing old BuffBuff a solid, what is the thinking behind this investment?
At first blush, the investment might seem odd, as Berkshire Hathaway ranks among the world's best known stocks - one that parents often bestow as graduation gifts, designed to hold onto for a lifetime. Two Pershing investors Reuters spoke to grumbled that they would pay hedge fund-like fees for a name everyone knows.

But other investors and analysts called it a smart move and described it as a place for Ackman to put cash while searching for another activist position.
Those are "plausible" theories, but they are both wrong.
Clearly what happened here is that Bill has mused out loud about Warren's troubles at home, wondering how his idol could be saved. That prompted his wife - hedge fund goddess Neri Oxman - to urge Bill to lend her magic via proxy to the sad old man in the Midwest, knowing full well that her Ackmanaissance is a transferrable phenomenon.
Congratulations to Warren Buffett on this new journey and learning this late in his storied career that the only real Alpha is the magic of true Love.
Ackman bets on idol Warren Buffett's Berkshire Hathaway [Reuters]