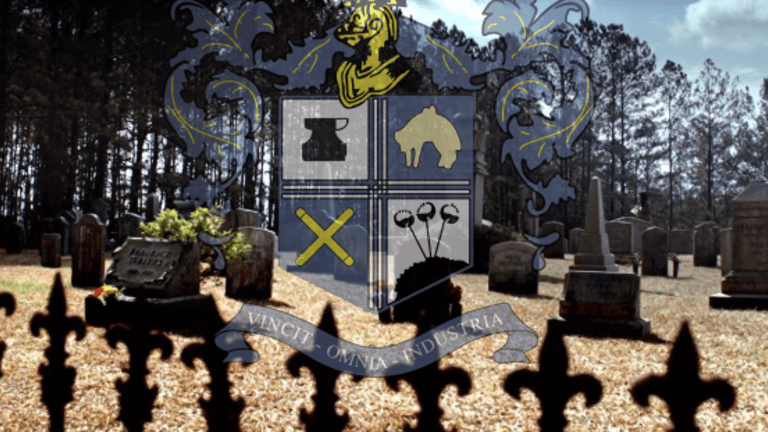 English Soccer Club Dies So Others Might Learn To Live
Bury FC is no more, and that's bigger than sports.
Last spring was a happy time in Bury, England, just northwest of Manchester, as the local team, Bury FC, won promotion from the fourth tier of English soccer, League Two, to the third tier, League One. Even at that moment, there was some angst, though, as owner Steve Dale was looking to sell the club that he had bought just six months earlier, after finding that Bury's financial situation was worse than he expected at the time of purchase.
Now, there is no joy at all, only angst, anger, and confusion. Bury was expelled from the English Football League on Tuesday, ending a 125-year run. Even though Dale found a buyer, the sale to a Brazilian pastor/sports agent was nixed by the league.
Meanwhile, Bolton Wanderers, a club that was in the Premier League as recently as 2012, avoided the same fate on Wednesday, with a sale completed just days before the 145-year-old team was set for liquidation. As it is, Bolton is winless in four League One games this season, was docked 12 points in the standings for having gone into administration and has virtually no hope of avoiding a titanic stumble from the top flight to the fourth division in the span of less than a decade.
This comes at a time of overwhelming success at the top levels of English soccer, as Liverpool squared off with Tottenham Hotspur [ed. note: COYS] last spring in the European Champions League final, while Chelsea defeated Arsenal [ed. note: North London is blue] in the final of the Europa League [which if you're more of a college football person is kind of like the Citrus Bowl next to the Champions League's status as the playoff final]. All of that doesn't even mention that Manchester City, managed by the legendary Pep Guardiola, won the Premier League last spring.
But if you're not at the pinnacle of the sport, everything is precarious. This was particularly well documented last year in the Netflix documentary "Sunderland 'Til I Die," which chronicled the second consecutive relegation of the team where American striker Jozy Altidore famously flamed out before his return to Major League Soccer. As Sunderland foundered in the Championship, longtime staffers from the business office to the team cafeteria were left to wonder about their future employment, all because American billionaire Ellis Short had decided after a long tenure of fiscal mismanagement that he suddenly no longer wanted to put good money after bad. And tough noogies for anyone whose lives were thrown into chaos because of it.
Now, Sunderland, at the other end of League One from Bolton, is looking at a boost in its security with news that members of MSD Partners – Michael Dell's investment firm – are close to a takeover. Anyone involved with Sunderland knows that there's always a bit of waiting for another shoe to drop, but things in northeast England are at least looking up for a change.
Sunderland is a 140-year-old club, and like Bury a two-time winner of the FA Cup. Bolton has four FA Cup victories to its credit. The difference between the three teams' fates is nothing more than the whims of millionaires and/or billionaires, and the willingness of those millionaires and/or billionaires to clean up the messes left behind by previous whimsical millionaires and/or billionaires. Is that really the way that things should be handled, when you consider that this isn't just about some games, but about civic institutions more than a century old, and especially about the livelihoods of the people working for those institutions?
Am I, maybe, asking this question with a thought in mind about my old colleagues at the New York Daily News, now a shell of its former self after "tronc" cut half the newsroom last summer? Or maybe a little bit with a thought in mind about David Glass cashing in for a billion dollars on the Kansas City Royals, a team whose recent achievements include winning the 2015 World Series and trying to poison customers? Or maybe how Fred Wilpon sure seems like he undervalued the Mets this spring at $1.5 billion, if the Royals are worth a cool billion, when Wilpon bought back 12 percent of the team from a couple of cable companies?
Yeah, maybe all of it. Maybe it's time to have a nice, long think about all of it, and exactly who should be in control of – and making money from – these things that really are more than just everyday businesses.