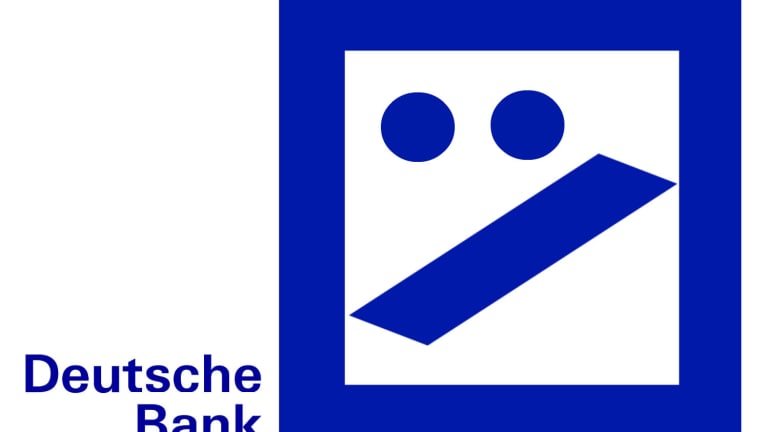 Deutsche Bank Fined $13 Million For Scandal It Could Really Use To Pay Future Fines From Other Scandals
Or, you know, to help it stay afloat.
While you were paying attention to the latest Deutsche Bank kerfuffle—whether that be the money laundering one, or the other money laundering one, or the bond-rigging one, or the e-mail one, or the Jeff Epstein one—likely to cost it a lot of money it probably doesn't have, or just to the general funereal atmosphere around the joint among its handful of survivors as they wait for the inevitable end, it may have escaped your notice that there was another one. For, just as it wasn't going to be left out of the 1MDB scandal, the other and shockingly less-liquid DB wasn't going to let Jamie Dimon have all the princeling fun, nor to limit that fun to just China.
Deutsche Bank has agreed to pay a $16m (£13m) fine to US authorities overallegations that it hired unqualified relatives of powerful Russian and Chinese government officials to win business…. In one case, the son of an executive from a Russian state-owned company was transferred from Moscow to London but failed to turn up to work, cheated in an exam and was described as a liability....

A London-based human resources employee is alleged to have sent a email about the son saying that: "FYI . . . the classic nepo situation that we have every year."
When will people learn to stop writing that kind of thing in an e-mail? Because Deutsche Bank—and, to be fair, every other bank—sure as hell aren't going to learn to stop doing those things.
Anyway, there's some good news from Frankfurt, as Christian Sewing & co. have finally figured out how to rid themselves of what's left of their formerly first-class prime brokerage.
A deal in the works for BNP Paribas to assume the prime brokerage operations of Deutsche Bank will involve the transfer of up to 800 people, a person with knowledge of the matter said on Friday…. The person, speaking on condition of anonymity, said the agreement may be finalised in coming weeks….
Deutsche Bank to pay $16m to settle US 'princelings' case [Guardian]
Deutsche Bank to transfer up to 800 to BNP in prime brokerage deal: source [Reuters]