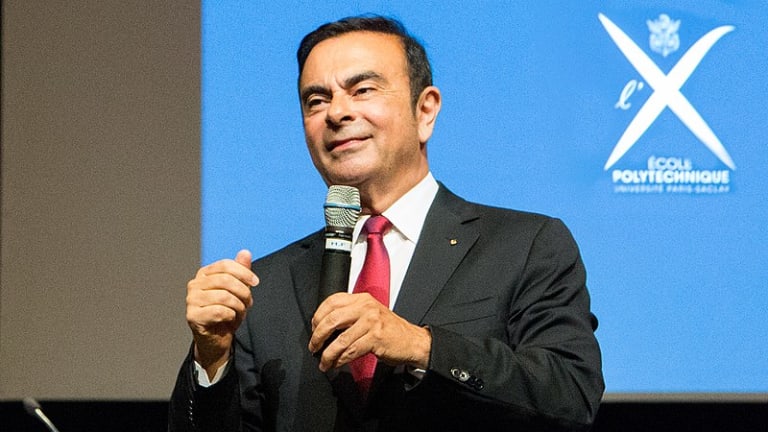 Nissan May Or May Not Have Been Investing In Multiple Ghosns
Allow us to introduce you to Beauty Yachts, Shogun Investments and the potentially delightfully ironically-named Good Faith Investments.
When you're having your employer (allegedly) secretly defer $80 million in compensation, buy you homes in Beirut and Rio and Paris, and continually upgrade your private plane, why not also (allegedly) skim another few million or tens of millions for some yachts and a private investment vehicle to get your son off on the right foot in Silicon Valley? This, allegedly, is what former Nissan and Renault chief Carlos Ghosn thought, anyway.
The Oman-related criminal charge alleges Mr. Ghosn stole Nissan money by arranging for the auto maker to pay a Nissan distributor there $10 million, and then having $5 million of that amount kicked back to him by moving the funds through a Lebanon-based company…. Mr. Ghosn didn't inform Nissan that he had started the investment business with an executive at a Nissan customer in Oman, according to people familiar with the matter.
Anyway, it (allegedly) goes a little something like this: Ghosn, who demanded his Gulfstreams due to his extremely harried schedule, was apparently not too busy running two car companies to also set up and run a California venture fund with his son, who was about to graduate from Stanford. But since he'd (allegedly) had to defer so much of his compensation to keep Nissan shareholders from throwing a fit about his pay, how would he finance it? This is where the Omani Nissan distributor (allegedly) comes in: It got some $43 million in sales incentives from Nissan and Renault between 2012 and 2018, during which time an executive at the distributor deposited $43.9 million into an investment company set up by Ghosn's lawyer, of which $39.2 million wound up either with a yacht company employed by the Ghosns, or in the Ghosn's Silicon Valley fund. And of the $27.2 million that wound up in the Valley, $14.7 million wound up in Ghosn's son's investment startup. Convenient! Unfortunately….
People close to Mr. Ghosn said the money transferred to Good Faith came from Mr. Kumar's personal fortune.

People familiar with the investigations said it was improbable that Mr. Kumar had such funds, and are seeking to determine whether some of the money was illegally funneled out of Nissan accounts to Mr. Ghosn.
It also sounds not terribly dissimilar from the web of shell companies Ghosn (allegedly) used to pick up his sweet $15 million Beirut pad and $5.7 million Copacabana beachfront pied-a-terre, although in this case instead of (allegedly) using a company-owned "venture investments" subsidiary, he (allegedly) used an (allegedly) customer-owned company to (allegedly) funnel money to an actual venture fund, albeit this time one owned by himself.
Anyway, we're sure it'll all become clear next year.
"The prosecutors, in collaboration with Nissan, have stepped up their campaign to attack Mr. Ghosn and sully his reputation through leaked fabrications, falsehoods and misrepresentations. We intend to present our case in a court of law, not the press. Mr. Ghosn is innocent and will be vindicated if given a fair trial," said a spokesman for Mr. Ghosn.
Carlos Ghosn Ran a Tech Fund—Using Millions From an Executive at a Nissan Partner [WSJ]