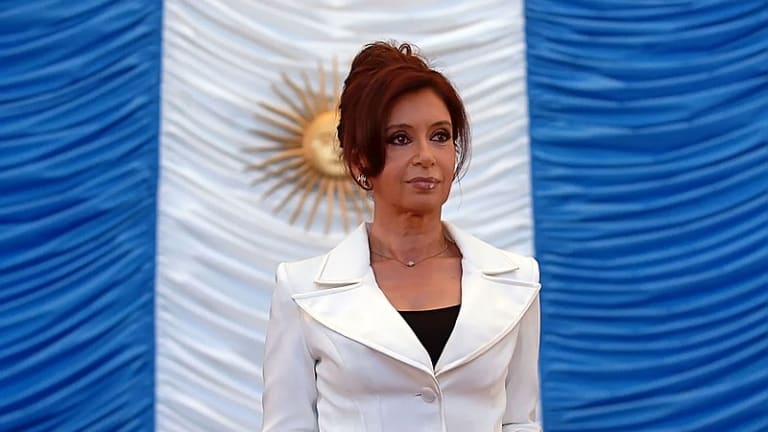 Hedge Funds Somehow Did Not See Latest Argentine Politico-Economic Crisis Coming
It's not like the country has a history of them or anything.
Almost four years ago, the Argentine people heeded the cries of the global financial elite and elected a Wall Streeter president, putting an end to 14 years of left-wing populist governments with a penchant for not paying the country's bills. For this, they were rewarded with a 100-year bond, but also without the promised upturn in their economy, a new round of International Monetary Fund-imposed austerity, a collapsing currency, price controls, an inability to sell 40% notes and the impatience of the global financial elite for more. It's no wonder, then, that they've all but decided not to do it again. What is more of a wonder is that the global financial elite do not appear to have seen it coming.
Robert Gibbins's Autonomy Capital lost about 16% in the first half of August, people familiar with the matter said…. His fund had been up 7% through July….

VR Capital also took a big hit. Its flagship fund lost 14.5% this month through Aug. 16, according to people with knowledge of the returns. The fund had been up 10.3% through July….

Glen Point, a London-based macro hedge fund that invests in assets including emerging markets, slid 4% in the first half of the month in part due to Argentine wagers, said people familiar. Meanwhile, Zach Schreiber's PointState Capital lost about 3%, paring his gains for the year to about 5%....

"It was very painful to watch 8% of one's valuation destroyed in an instant," the hedge fund manager wrote in an investor update seen by Bloomberg. Odey questioned how much more money he could lose after the peso tumbled to a record low of 60 per dollar. His fund was already down 0.6% in the first seven months of the year, the update showed.
Well, given that Wall Street has decided that Argentina's next left-wing populist president probably won't be as bad as the last one, in spite of the fact that she picked him and will be his vice president and no one seems to actually know what he plans to do, that seems at best an idle question and at worst a foolish one, but then really who could have predicted this turn of events anyway?
Hedge Fund From Autonomy to Odey Tumble on Argentine Swoon [Bloomberg]