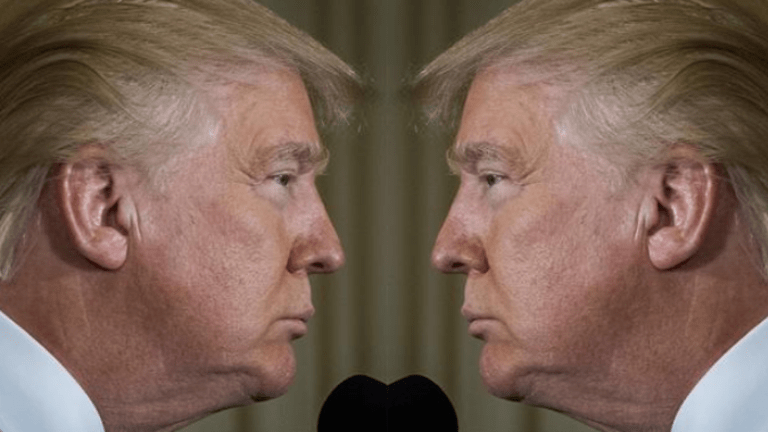 Howard Marks Disagrees With President Trump By Agreeing With Donald Trump
Interest rates are really about your mood in 2019.
You have to tip your hat to billionaire Oaktree Capital Group Co-Founder Howard Marks for standing up for those who aren't blessed with having more money than they'll ever be able to spend.
Marks appeared on Bloomberg and touched on a few points from his most recent memo. In stark contrast to many of his counterparts in the investment management industry, Marsk said that the Federal Reserve was "wrong to cut rates last month." He said doing so will only inflate asset prices further, benefiting the rich at the expense of savers.
"The process of lowering the rates causes assets to inflate," Marks said. "There will be more wealth piled up by the people who have assets and it'll be harder for people who just have a little bit of savings to make a return." He's not wrong. The wealthiest 1% holds more wealth than they did prior to the 2008 financial crisis. While various factors have caused this, the Federal Reserve's policies have certainly benefited those holding assets more so than those who do not.
Marks also questioned, "whether it's even desirable for it to have that goal" of trying to prevent a recession. "We generally don't stimulate the economy after ten good years," Marks said. "We usually accept that there will be an ebb and flow to the cycle and there might be justified recession."
The irony is that President Trump, who wants the Fed to lower rates more than anyone else, said the same thing that Marks did just a few years ago. Before the election, Trump said the Fed was doing what President Obama wanted by keeping interest rates low. He explained, "the ones who did it right — they saved their money [and] they cut down on their mortgages and now they're practically getting zero interest on the money." Trump argued that by maintaining lower interest rates, the Fed had created a "false stock market to bolster Obama's legacy."
So while it's hard to argue with Marks on this one, it's interesting to see Trump is now trying to get the Fed to do what he wants by lowering rates to keep the stock market up, all at the expense of savers.
Get more Hipster Trader at @Hipster_Trader, and sign up for his newsletter here.