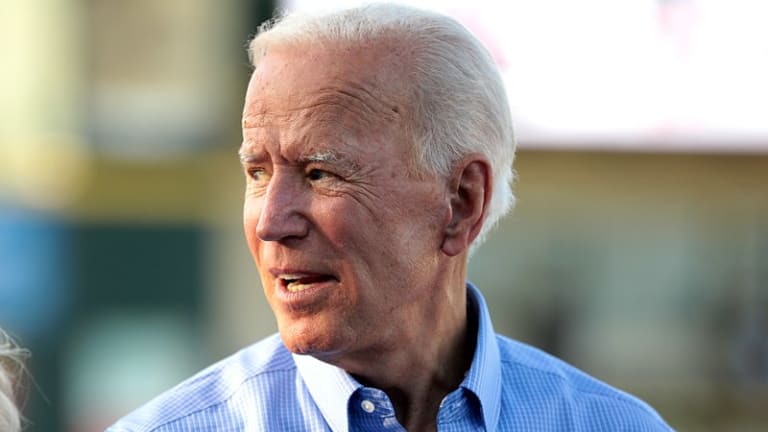 Future First Brother Promises At Least One Thing Won't Change Under President Biden
Specifically, blood relations profiting from the situation.
Joe Biden is having no trouble getting and keeping his name in the headlines for all the wrong reasons. He definitely does not need his brother's help to do so, but, well, he's got it.
"The lawsuit presents a seriously misleading version of the events," Fuscus said. "It is nothing more than a cynical attempt to manipulate the press by taking advantage of Jim Biden's public profile as the brother of a presidential candidate.

"They are clearly trying to pressure Biden and his colleagues by introducing a story customized for the press during the 2020 presidential primary season," he continued. "The only purpose of these statements is to throw press bombs at Jim Biden because of who he is."
That lawsuit is the one filed by a couple of rural healthcare providers that claim Jim Biden tried to defraud them, bankrupt them and steal their business models, in part by promising all sorts of lavish federal favors once Jim's brother was safely ensconced in the White House. Incredibly, this isn't the first time that Biden's kin have dragged his name through the mud and the legal system over allegedly shady investment matters, but there it is. And so, instead of mistaking one state for another, or misplacing mass shootings, or assuming that all female European leaders are Margaret Thatcher, or promising us that he's not losing his mind, he's forced to say things like this.
"I have never discussed, with my son or my brother or with anyone else, anything having to do with their businesses. Period," he said. "And what I will do is the same thing we did in our administration. There will be an absolute wall between personal and private [business interests] and the government. There wasn't any hint of scandal at all when we were there. And I'm going to propose the same kind of strict, strict rules. That's why I never talked with my son or my brother or anyone else — even distant family — about their business interests. Period."
Well, that would be a nice change of pace from the current situation, Joe.
Joe Biden's name central to ongoing Tennessee fraud case involving his brother [Knoxville News Sentinel]
Execs claim Biden's brother offered Biden's help promoting business venture [Politico]
Biden pledges 'absolute wall' to separate relatives' business dealings [Politico]