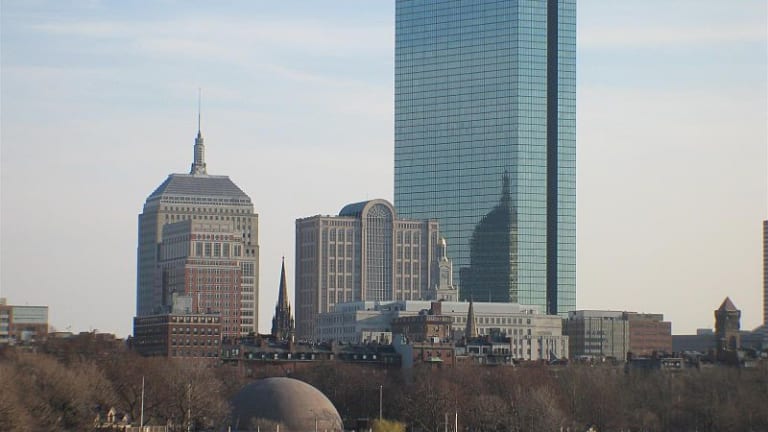 Harry Markopolos Is Walkin' The Fraud Beat In Beantown
He's Boston's (very) privately paid-for one-man anti-Madoff unit.
Harry Markopolos isn't from Boston, but he's lived there for 28 years and went to B.C., so it's close enough. And—almost certainly against the wishes of Beantown's Chamber of Commerce—he's got a message for any other potentially fraudulent multibillion dollar multinational conglomerates who are thinking of becoming his neighbor, just like G.E. did, pulling all sorts of Madoff-y, Enron-y bullshit in the shadow of the John Hancock Tower.
Markopolos said he began questioning GE's accounting as early as the 1990′s. But after the company completed a move to Boston, he said it became a "personal interest."

"When you move to my hometown and you're running a scam, I'm going to come after you," he said.
You heard it, companies thinking about moving to the Hub: Do so at your own peril, because Harry Markopolos will crawl up your ass if you do. Oh, and if a hedge fund pays him handsomely to do so. Just don't ask him about it.
"I can't — I promised confidentiality," Markopolos told CNBC's "Squawk on the Street " Thursday. "It's a mid-sized, U.S. based hedge fund."

Markopolos said it was "their request," not his, and that he was getting a "decent percentage" of profits that the hedge fund would make from betting against GE.
"Mid-sized" hedge fund, eh? Guess that rules out Marcato Capital. Anyway, while you try to figure out which one it is (guesses in the comments!) let's see what the former manager of a very large U.S.-based hedge fund thinks of all of this.
"I believe Culp ... I bought stock today," Druckenmiller told CNBC's Kelly Evans in a statement. The hedge fund manager already held 6.2 million shares of GE, according to filings…. Druckenmiller… once bet against GE shares….
And he's not the only one buying G.E. shares, and not buying what Markopolos is selling.
Larry Culp, who took over the struggling industrial conglomerate last year, bought 252,200 shares for $7.93 each, according to a Thursday evening filing with the SEC. The CEO has roughly doubled his holding of GE shares this week….

Equity analysts didn't seem convinced that Markopolos had a bulletproof case, either…. "We tend to find the effort to portray GE's current financial condition assuming all three alleged cash or noncash charges totaling ~$38 billion should have been previously recognized is at best disingenuous and at worst highly inaccurate," Heymann said in a note to clients Thursday….

"The 175 page report seems sensationalized and according to press reports the author appears to have a financial interest in a GE stock decline given a partnership with an undisclosed hedge fund," Kaplowitz said in a note to clients Thursday. "Overall, we think that some of the allegations were already known and others 'known unknowns,' which lead us to retain our conviction in the potential for share price outperformance over time."
Harry Markopolos says he can't reveal the hedge fund he's working for in his investigation of GE [CNBC]
GE rebounds after CEO share purchases, Wall Street analysts come to company's defense [CNBC]
Stanley Druckenmiller says he bought GE stock during plunge amid fraud accusations [CNBC]
Mick McGuire's Marcato Capital Loses 90% of Assets [WSJ]