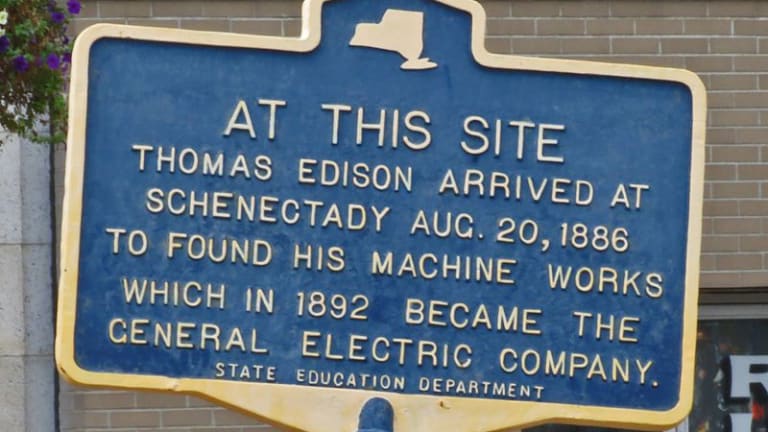 Madoff Whistleblower Trying To Kill GE, May Have To Kill GE CEO
When you threaten Harry Markopolos, Larry Culp, expect a disproportionate response.
Neither you nor the Securities and Exchange Commission has probably thought much about Harry Markopolos since Bernie Madoff was sent to a minimum-security federal resort a decade ago. But the man who warned the SEC about Madoff years before Madoff himself told the regulator and everyone else once the jig was up has been quietly doing what Harry Markopolos does, which is to sniff out fraud. For instance, did you know he played a part in Forexgate? Neither did we. But he did, and he's likely a good deal richer for it now.
So, imagine Markopolos' delight when, whilst plodding through some sort of insurance thing, he stumbled onto General Electric's insurance thing. And while he was there, maybe he'd take a bit of a look at the rest of GE, given, you know, everything. And wouldn't you know that in doing so he managed to find a Madoff-sized fraud at the one-time totem of American capitalism, an accounting fraud to put the combined Enron-WorldCom shenanigans in the shade?
The famously verbose Markopolos couldn't lay out the misdeeds in fewer than 170 pages, but it amounts to this: Sometime in the next year-and-a-half, GE's gonna have to boost its insurance reserves by $18.5 billion and take a $10.5 billion charge thanks to impending accounting changes, and also a $9.6 billion write-down on its disastrous investment in Baker Hughes, all of which adds up to about 40% of GE's market value before Markopolos' report sent its shares down 13%.
We don't have any intention of reading those 170-plus pages, and neither do you. So let CNBC give us the highlights, including one apparently designed to make Ken Langone's head explode.
"My team has spent the past 7 months analyzing GE's accounting and we believe the $38 Billion in fraud we've come across is merely the tip of the iceberg," Markopolos said in the 175-page report. Markopolos alleges that GE has a "long history" of accounting fraud, dating to as early as 1995, when it was run by Jack Welch.

"It's going to make this company probably file for bankruptcy," Markopolos told CNBC's "Squawk on the Street. " "WorldCom and Enron lasted about four months. ... We'll see how GE does…."

"GE utilizes many of the same accounting tricks as Enron did, so much so that we've taken to calling this the GEnron case…."

"These impending losses will destroy GE's balance sheet, debt ratios and likely also violate debt covenants…."

"GE would change its reporting formats every 2-4 years to prevent analysts from being able to make comparisons across time horizons! In other words, GE went out of its way to make it impossible to analyze the performance of their business units."
Now, GE CEO Larry Culp, who's been in the job less than a year, just had the best quarter a GE CEO has enjoyed in years, isn't going to take this lying down.
"GE will always take any allegation of financial misconduct seriously. But this is market manipulation – pure and simple," Lawrence Culp, chairman and CEO of GE said in a statement. "Mr. Markopolos's report contains false statements of fact and these claims could have been corrected if he had checked them with GE before publishing the report. The fact that he wrote a 170-page paper but never talked to company officials goes to show that he is not interested in accurate financial analysis, but solely in generating downward volatility in GE stock so that he and his undisclosed hedge fund partner can personally profit."
Better watch your back, Larry. Harry Markopolos isn't afraid to kill, and he won't even have to get on the Acela to off you.
General Electric, A Bigger Fraud Than Enron [gefraud.com]
GE Is New Target of Madoff Whistleblower [WSJ]
GE shares tank more than 13% after Madoff whistleblower calls it a 'bigger fraud than Enron' [CNBC]