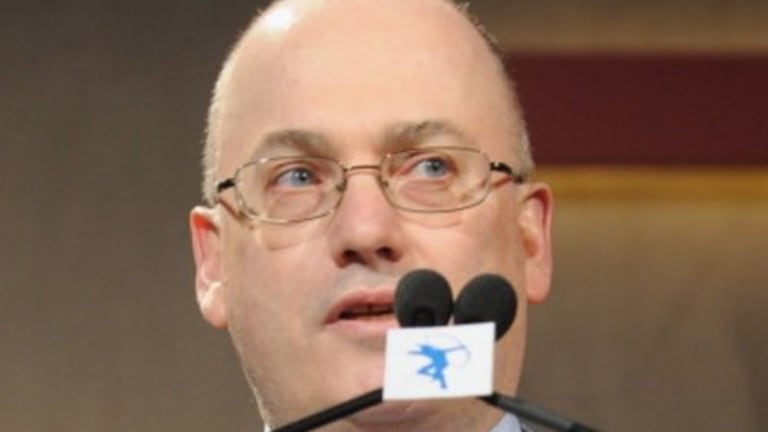 Point72 Basically A Fund Of Funds At This Point
An ex-SAC subadvisor is turbocharging the Big Guy's not-terribly-impressive returns.
Five years ago, Gabe Plotkin managed more than $1 billion on behalf of Steve Cohen. Today, Gave Plotkin manages more than $1 billion on behalf of Steve Cohen. The only difference is, Gabe Plotkin doesn't work for Steve Cohen anymore. That's because five years ago, Gabe Plotkin left the world's greatest family office to launch his own hedge fund. Still, even now that Cohen is back in the hedge fund game himself, Plotkin is doing much of the heavy lifting for Point72's investors.
Billionaire Steven A. Cohen's hedge fund is up about 10% this year…. About one-third of Point72's gains this year come from an external fund called Melvin Capital Management LP, according to people familiar with the matter….

Point72 spokesman Mark Herr said the Journal's description of Melvin's impact on performance is overstated.
Some back of the envelope math says it can't be that overstated: Plotkin's Melvin is up 47% this year—incidentally, that's the same return Plotkin made in his first full year, back in 2015—and manages more than $1 billion of Point72's $13 billion. Point72 is up about 9% this year, and when you're up 9%, three of those percentage points seem pretty significant.
The bigger question isn't whether or how seriously Plotkin's impact on Point72's returns is overstated, but why the outside investors accounting for $4 billion of Point72's money don't just cut out the middleman and give their capital directly to Plotkin. Maybe it's the name.