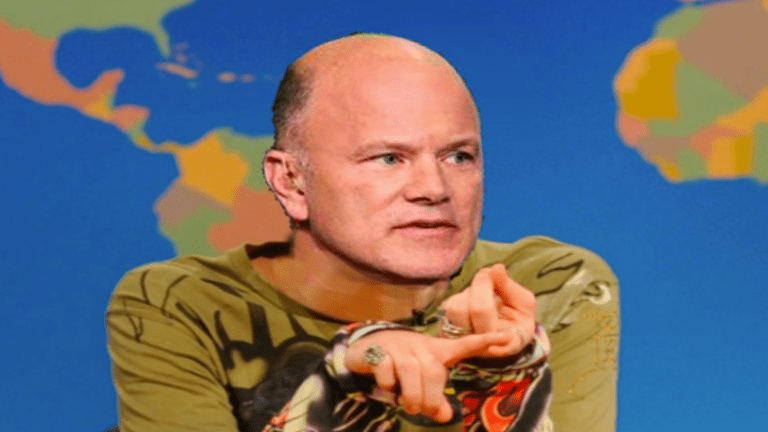 Mike Novogratz Compares And Contrasts Crypto And Beyond Meat For A Class Project At CNBC
His grade is...pending.
At first thought, you wouldn't think Beyond Meat and cryptocurrencies have much in common. However, Mike Novogratz begs to differ. The ex-hedge fund manager turned cryptocurrency HODLer explained the similarities he sees during an appearance on CNBC this morning. 
Novogratz dropped a bunch of truth bombs, saying Beyond Meat reminds him of cryptocurrencies in 2017, which is "not good at all" according to the panel. He further explained how you get great bubbles on big ideas, saying Beyond Meat is a "great bubble" trading at a "ludicrous price." Novogratz correctly stated that "all the young guys on their Robinhood accounts are buying this and this is their crypto." He concluded by warning that eventually, reality begins to set in. 
Funnily enough, each of these points could also describe cryptocurrencies.  While there's clearly a bias -- since he holds 20% of his wealth in crypto and runs a cryptocurrency investment firm -- the irony here is good for a laugh.
In September 2017, he said, "this is going to be the largest bubble of our lifetimes...you can make a whole lot of money on the way up, and we plan on it." A month later, with bitcoin trading around $9,500, he said "bitcoin could be at $40,000 at the end of 2018. It easily could." Come December 2017, bitcoin topped around $20,000 and then went into freefall before bottoming just above $3,000 in December 2018 In his defense, he did recommend retail investors put no more than 1-3% of their net worth in cryptocurrencies, with wealthier investors putting no more than 5-10%.
If he analyzed cryptocurrencies in late 2017 the same way he is Beyond Meat today, his company could've potentially prevented a loss of $272.7 million for the year as "reality began to set in." While he's probably right on Beyond Meat, he's back to making bold calls; saying just last week bitcoin will hit $20,000 by the end of the year,
Get more Hipster Trader on Twitter @Hipster_Trader