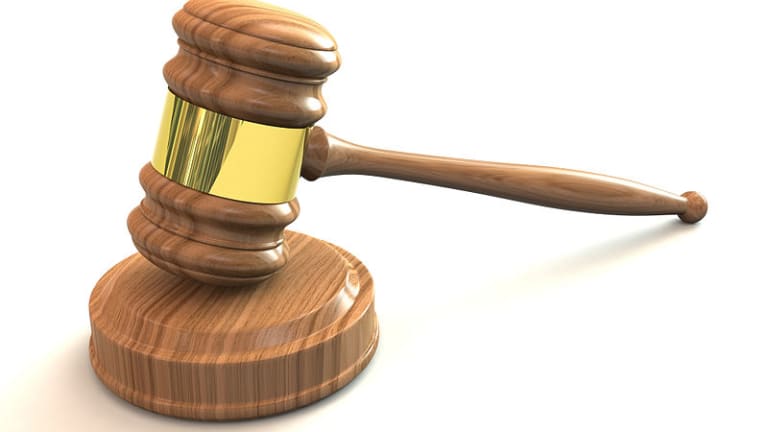 Carson Block's Effort To Avoid Becoming His Father A Serious Pain For Potentially Fraudulent Businesses
Burford Capital would like the Muddy Waters founder's rebellious phase to end now.
It is said that each of us, in the fullness of time, will become our parents. In the interim, we expend enormous amounts of time and energy fighting the inevitable. Take Carson Block. He's arguably the world's most feared short-seller and fraud-sniffing dog, whose reign of terror has spread from China to France and then back to China. But it perhaps could have all been avoided if his old man weren't such a gullible naïf.
Mr Block's father Bill was an equity analyst with a reputation for credulity, a fact brought home when an acquaintance told Carson over a meal that he would get short selling ideas from looking at the stocks Bill Block had been recommending.

Mr Block went to work with his father, a period he describes as "very embittering" as he was "lied to by a parade of management" of internet companies. He quit equity analysis for law school, later moving to Shanghai before leaving law and setting up the self-storage business in 2007.
This led more or less directly to the Carson Block of today—and back to his father—as Block learned that the manager of the business park housing his storage facility was stealing his rental payments. So Block stopped paying rent, and when the manager threatened to evict his business, Block stockpiled food and water and prepared to self-store himself behind barricaded windows.
The experience, which eventually resulted in the US consulate stepping in, was formative in helping Mr Block "see the matrix" in China and "question everything"….

His move into corporate investigations came when his father grew interested in Chinese companies listing in the US. Lunch with an executive of a company called Orient Paper led to an invitation for him and a friend to Orient's factory. A long delay en route at Shanghai airport gave them opportunity to pore over Orient's filings.

"We were laughing" at the claims in the filings, said Mr Block. "We knew there was significant bullshit here."
The latest place Block sees some serious bullshit is, fittingly, in Boris Johnson's Britain. Specifically, in the not-at-all shady sounding litigation finance business of Burford Capital, which Block says is a "poor business masquerading as a great one."
The US hedge fund criticised the way Burford measured returns on its investments, saying they were "heavily manipulated and greatly misled investors" and that much of its profit since 2012 had come from just four legal cases.
Of course, two can play at the ad hominem game, although only one is £1 billion lighter as a result.
A strongly worded letter by Burford Capital said the Muddy Waters report was "false and misleading," and full of "factual inaccuracies, simple analytical errors and selective use of information".
Carson Block, the short-seller taking aim in the UK market [FT]
Burford Capital shares down 65% in further blow to Neil Woodford [Guardian]
Burford Capital hits back at 'false' claims that wiped 65% off value [Guardian]