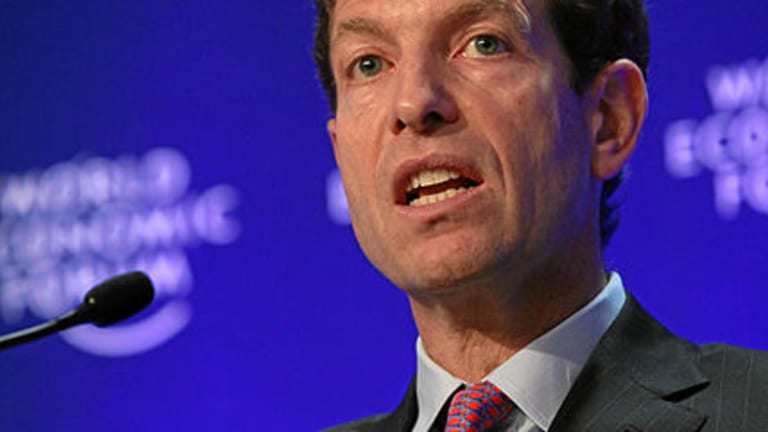 Dan Och Can't Wait To Look Down On The Poor Sucker Living In His Former Central Park West Hovel
And since he'll be doing it from 220 Central Park South, he'll literally be looking down.
When Daniel Och bought his penthouse at 15 Central Park West 11 years ago, it had everything: Two huge terraces; park, skyline and river views; a Juliet balcony, whatever the hell that is; access to a fitness center, swimming pool, screening room, private restaurant and gated motor court; and Sting as a neighbor. It still has almost all of those things. Unfortunately, for the likes of Och and several other residents, it also has a notably unpleasant new feature, which is to say the view of Central Park has been marred by the presence of architect Robert A.M. Stern's latest luxury condo rising on Central Park South, and the knowledge that the newer, much taller building is full of all sorts of amenities unthinkable back in the dark ages when 15 CPW went up in 2007, like juice bars and golf simulators. Oh yea, and also Sting, who ditched 15 for 220 Central Park South last year, and Ken Griffin, whose 24,000 square feet in the building is the most expensive home in the whole country and counting. How could Och tolerate such a presence, especially when real-estate brokers are calling it "a taller and more elaborate version" of his own home building? Friends, the recently-retired hedge fund manager could not, buying his own place at 220, and now he's ready to part with his lame old one, seeking a return rarely if ever managed at Och-Ziff.
Billionaire investor Daniel Och is listing his penthouse at Manhattan condominium 15 Central Park West for $57.5 million, joining a number of high-profile owners to trade the Upper West Side building for the newly built nearby tower 220 Central Park South.

Mr. Och purchased the Central Park West apartment for nearly $22 million in 2008, property records show….

"Fifteen Central Park West was the first of its kind, but people always want to be in the most updated product," said Frances Katzen of Douglas Elliman, who is not involved in the deal.
Daniel Och's 15 Central Park West Pad Hits the Market for $57.5 Million [WSJ]