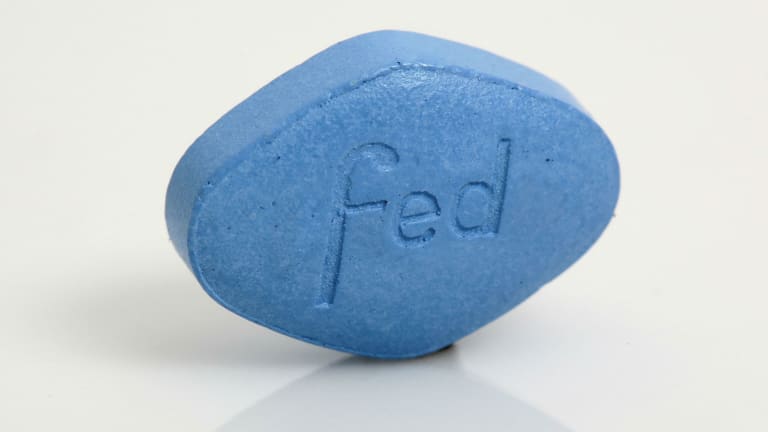 Opening Bell 8.1.19
Ya'll got any more of them rate cuts?
Start your day with the Opening Bell powered by The Water Coolest. The Water Coolest is the preferred bathroom stall reading material of finance professionals. Sign up for the free daily newsletter.
QUANTITATIVE TEASING
Despite the FOMC lowering interest rates by 1/4 of a percent to between 2% and 2.25%, just like most market participants expected, shares tumbled. But more on that later.
In addition to its first rate cut in more than a decade, the Fed also announced a plan to halt the runoff of its $3.8T asset portfolio, which is another means of tightening monetary policy.
So what was the rationale for Jerry Interest Rates' decision? According to the Fed chair: "the implications of global developments for the economic outlook as well as muted inflation pressures." Translation: Trump, China, and tariffs ... in that order.
Isn't this what markets wanted?
Yes. But actually, no. Market participants would have preferred a 50 basis point rate cut, but that isn't even what has their panties in a bunch.
It was 2(ish) little words that caused the largest sell-off since May: "mid-cycle adjustment." Jay indicated this is "not the beginning of a long series of rate cuts" which many had hoped for. Of course, in typical Fed fashion, he also didn't rule out future cuts. 
And what did President Trump, a noted Jay Powell critic, have to say? He wasn't mad ... he was disappointed. POTUS didn't mince his words, indicating that "Powell let us down."
The Dow tumbled nearly 330 points on the news.
Fed Cuts Rates by a Quarter Point in Precautionary Move  [WSJ]
IN OTHER NEWS
- GE is down, but it isn't out (ok, maybe it's out too) [WSJ]
- Spotify beat growth expectations thanks to ... podcasts [WSJ]