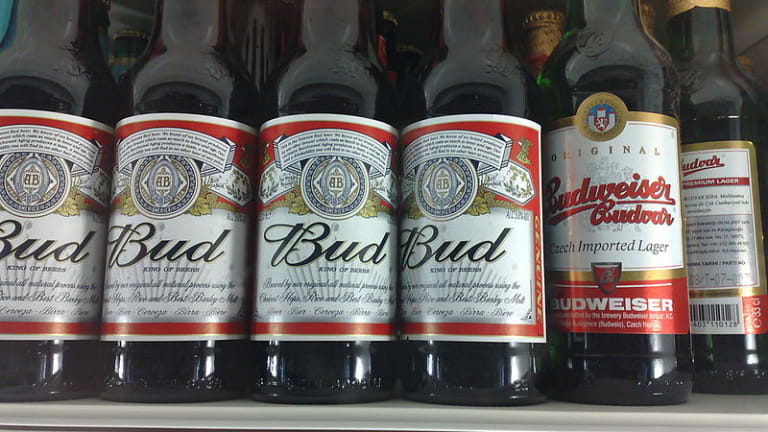 Opening Bell 8.12.19
It's the f*cking Catalima Wine Mixer ...
Start your day with the Opening Bell powered by The Water Coolest. The Water Coolest is the preferred bathroom stall reading material of finance professionals. Sign up for the free daily newsletter.
NO LAWS WHEN YOU'RE DRINKING ...
... Natural Light Seltzer.
"That's exciting. White Claw is so expensive."  - Paxson Sutton, 21-year-old frat star from UNC-Chapel Hill who is sick and tired of having to pay for overpriced seltzers with his dad's credit card.
No, seriously, the WSJ went there ...
Naturdays are for the boys
Anheuser-Busch InBev, the maker of Natural Light, the preferred cold one of dudes named Chad is launching cleverly named hard seltzers (think: "Catalima Wine Mixer") as it looks to unseat White Claw and Truly as college staples. 
Unsurprisingly, Natty is doing things its own way. The "skinny" cans White Claw and Truly have made synonymous with the alcoholic La Croix's is going the way of Schlitz. Natural Light Seltzer will be available in 12-ounce cans (think: normal beer cans) and 25-ounce tallboys. No word on the company's plan for forties. 
AB is also waging a price war. The Natty seltzers will cost 20% less (or roughly $1 less per 12-pack) than other popular glorified Zimas. Oh, and did we mention that the "Natural" branded crispy boys will have 6% alcohol by volume?
D*ck measuring contest
Currently, AB InBev owns just 7.4% of the $515M US seltzer market with its Bon & Viv brand. White Claw, made by the Mike's Hard Lemonade Co. and Truly, a Boston Beer Co. product own 54% and 29% of the market respectively.
Natty Light, the King of Cheap Beers, Goes After Hard Seltzer  [WSJ]
IN OTHER NEWS
- BlackRock thinks a company that thought Sports Illustrated and Juicy Couture were good investments, is a good investment [Bloomberg]
- Malaysia charged 17 Goldman-ites for their part in the 1MDB debacle ... and couldn't they have waited until after Labor Day? [Bloomberg]