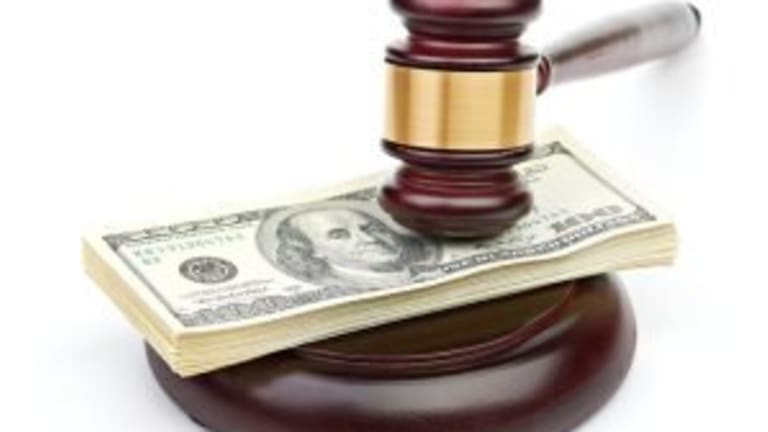 Opening Bell 8.13.19
"Greed, for lack of a better word, is good." - Bill Tsai, probably
Start your day with the Opening Bell powered by The Water Coolest. The Water Coolest is the preferred bathroom stall reading material of finance professionals. Sign up for the free daily newsletter.
*WATCHES THE WOLF OF WALL STREET ONCE*
Murray Hill was shaken to its core yesterday. One of its own (... presumably) was taken down by the SEC in what we can only imagine is a scene straight out of 'Wall Street.'
Bill Tsai, a 23-year-old first-year analyst at RBC Capital Markets was charged with insider trading mostly because he is a complete f*cking moron.
You're gonna go far, kid!
On the surface, Billy Size Mover was the kinda kid even Lori Loughlin could be proud of. He had graduated from NYU Stern in 2018 where he was the student body president. Read: he was a dweeb.
Mr. Tsai had this to say about his time as Commander in Chief of the NYU student body: "you have to be very aware that a spotlight is on you, and conduct yourself accordingly." Apparently, the perp adheres to the adage "do as I say, not as I do."
So he must be rolling in it, right?
Not quite. The trade that got Dollar Bill in trouble with the windbreakers netted him just under $100k. He used insider knowledge of the impending buyout of Electronics for Imaging. 
Tsai-guy purchased call options for roughly $30k that paid out close to $130k when the deal closed. 
As is standard practice in the banking industry, Tsai was required to disclose any trades to Karen from compliance. For the record, this trade would not have gotten approval. That's why Tsai kept a "secret" brokerage account to make plays on insider tips. 
The SEC is seeking repayment of profits, civil penalties … and probably a lifetime ban from the securities industry. Of course, he'll be welcome with open arms at Wells Fargo.
Junior RBC analyst charged with insider trading [FT]
IN OTHER NEWS
- Verizon is selling Tumblr which hasn't gotten this much press since it banned porn [MarketWatch]
- Nike is launching a subscription service and grown men who refer to themselves as "sneakerheads" are really excited [CNBC]
- Meet the hedge fund formerly known as Och-Ziff [Bloomberg]