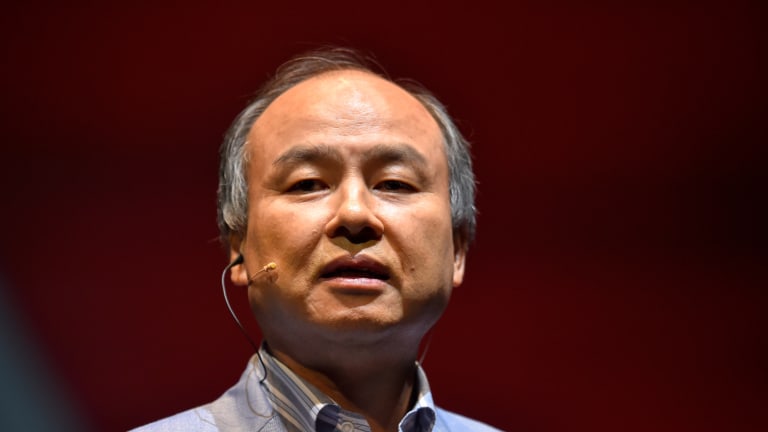 Opening Bell 8.19.19
Masayoshi Son has a fever and the only prescription is more leverage ...
Start your day with the Opening Bell powered by The Water Coolest. The Water Coolest is the preferred bathroom stall reading material of finance professionals. Sign up for the free daily newsletter.
HE JUST WANTS TO GET YOU A LOAN ...
Masayoshi Son is going all used car salesman on 'em.
MaSon is looking for SoftBank employees to tie their wealth to the success of the company via loans from the company. I feel like there has to be a proverb about this …
The plan
SoftBank plans to lend up to $20B to its 400-ish employees with a roughly 5% interest rate. The catch? The cash-money must be invested in the firm's second $100B+ Vision Fund. For those keeping track at home, $20B represents 18.5% of the estimated $108B fund.
The incentive "opportunity" is strange, even by Silicon Valley standards. Most VCs tie fund's profits to an employees bonus or incentive pay but few, if any, have an arrangement like the SoftBank deal. Then again most funds wouldn't find it prudent to invest roughly $10B in The We Co.
For what it's worth, SoftBank offered $8B in loans to employees for its first Vision Fund. 
But, why?
"Because MaSon has a fever and the only prescription is more leverage."
Adam Neumann's BFF, Masayoshi Son, believes that the unique opportunity makes employees more accountable and serves as a selling point for outside investors. In reality, it probably has to do with the fact that SoftBank announced a $100B+ fund at a time when the startup market is soft as baby sh*t (see: Uber).
Sure the fund has investors lined up. Banks such as Goldman Sachs and Standard Chartered have pledged "hundreds of millions of dollars" but this will barely make a dent in the fundraising effort. It's worth noting that the financial institutions are likely (read: definitely) ponying up now to make sure they get hired when the fund's portfolio companies IPO.
SB has yet to land an anchor investor, similar to the Saudi or Abu Dhabi sovereign wealth funds for Vision Fund 1.0. The giant is in talks with the government fund of Kazakhstan which has committed $3B and claims it has had discussions with other sovereign funds, insurers and pension funds.
SoftBank to Lend Founder and Employees Billions to Invest in Fund  [WSJ]
IN OTHER NEWS
- POTUS did Mike Corbat a solid [Bloomberg]
- GE rebounded on Friday because everything is made up and the points don't matter [CNBC]