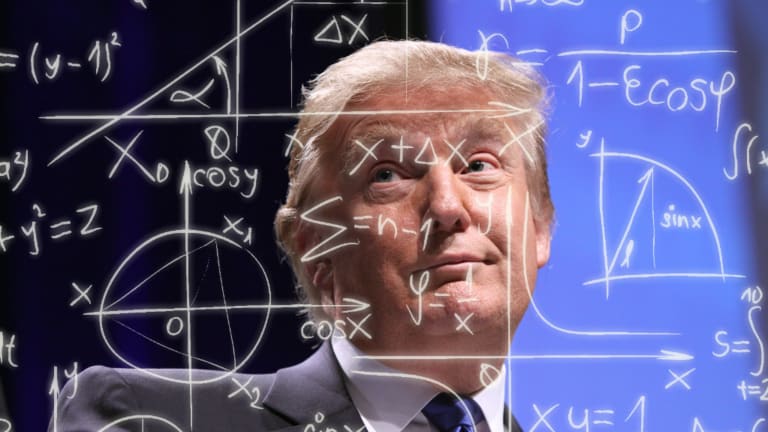 Opening Bell 8.1.19
"Hold my beer." - Trump to Powell
Start your day with the Opening Bell powered by The Water Coolest. The Water Coolest is the preferred bathroom stall reading material of finance professionals. Sign up for the free daily newsletter.
I GOT 10 ON IT
Not to be outdone by Jay Powell sending markets tumbling, POTUS announced 10% tariffs on $300B worth of Chinese goods following failed trade talks. If nothing else, Robert Lighthizer is racking up airline miles. If all goes according to plan, the tariffs will go into effect on September 1st.
The looming taxes will hit China where it hurts ... in American consumer's pocketbook. Wait, what? Unlike the previous tariffs imposed on $250B of mostly Chinese industrial goods, these levies will focus on consumer good. Think: electronics, cellphones etc.
Yes, even iPhones would be hit.
Why?
Trade reps including Robert Lighthizer and Treasury Secretary (excuse me, they like to be called admin assistants) Steven Mnuchin traveled to China Monday to meet with Vice Premier Liu He. You might remember that heading into the meeting the US and China were in a trade war "ceasefire."
Apparently, the meeting went about as well as breaking up with your crazy ex at the Cheesecake Factory. In his announcement of the tariffs, Trump tweeted that China has failed to increase its agricultural buying and it has not stopped the sale of fentanyl to the US.
The fallout
The Dow got pummelled following a rebound after yesterday's Fed rate cut ... erasing a 300-ish point gain. And oil got absolutely barrelled, falling 7.9% on news of the new tariffs.
Trump Threatens New Chinese Tariffs, Rattling Investors Across Markets  [WSJ]
IN OTHER NEWS
- Jeff Bezos just sold $1.8B worth of Amazon shares to fund his stupid side hustle [CNN]
- Lowe's is eliminating thousands of jobs ... and only guys named Hal who call everyone "buddy" and know a thing or two about crabgrass will survive the layoffs [CNBC]
- Square sold its delivery app Caviar to DoorDash for $400M [Bloomberg]