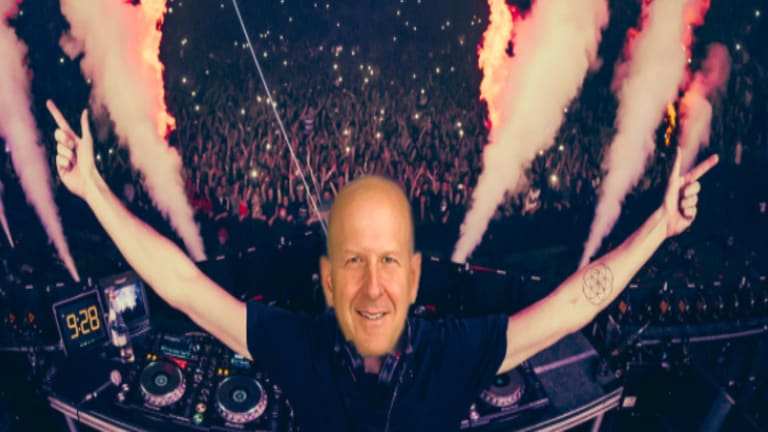 Opening Bell 8.21.19
What could possibly go wrong?
Start your day with the Opening Bell powered by The Water Coolest. The Water Coolest is the preferred bathroom stall reading material of finance professionals. Sign up for the free daily newsletter.
PRE-RECESSION LIT
The FDIC and the Office of the Comptroller of the Currency approved an adjustment to the Volcker Rule, which would ease proprietary trading regulations for banks.
Come again?
The Volcker Rule was put in place in 2010 by the fun police following the financial crisis as a part of the Dodd-Frank Act. The rule which prohibits Wall Street banks from speculative trading with their own funds remains confusing AF ... even for the masters of the universe.
How confusing is it? The Chairman of the FDIC claims that regulators penned 21 sets of FAQs within 3 years of adoption. Banks to regulators: "You know what else was confusing? Mortgage-backed securities." Too soon?
The tweak in the rule would clarify the issues around prop trading and adjust the ban that prohibits banks from investing their own capital to make short term gains. What could possibly go wrong? 
So what are the new rules?
Midsized institutions, aka any bank with less than $1B in trading assets and liabilities, would no longer have to show proof that they are following the Volcker Rule, but instead, be given the benefit of the doubt. Wait, what?
The biggest banks, such as JPMorgan and Bank of America, would no longer have to show proof that trades held for less than 60 days weren't made for the bank's own short-term profit. Firm CEOs must personally sign off on compliance programs, however.
The update will also make it easier for banks to invest in hedge funds or PE funds for clients.
Coming up
The Federal Reserve, SEC, and Commodities Futures Trading Commission are expected to also endorse the changes. The updated Volcker Rule could be effective as soon January 1, 2020.
FDIC approves tweak of Volcker Rule, easing trading regulations for Wall Street banks [CNBC]
IN OTHER NEWS
- Italy's Prime Minister resigned yesterday ... but "hey, it could be worse, we could be Greece" [FT]
- Walmart is suing Tesla and Elon's inevitable rage-tweets are going to be so good [CNBC]