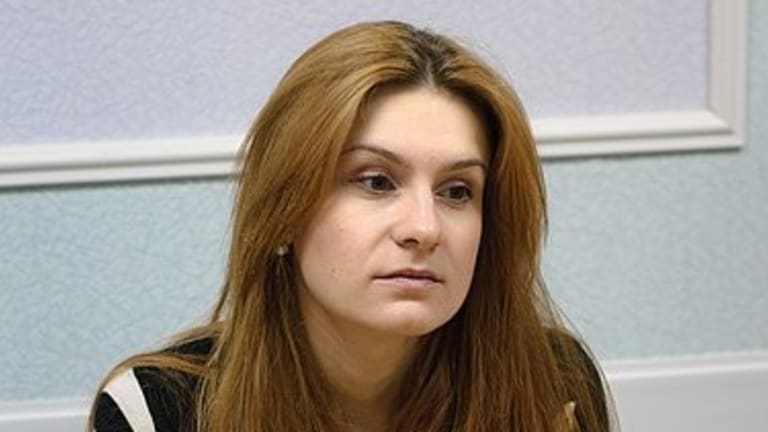 Opening Bell 8.23.19
So. Many. Questions.
Start your day with the Opening Bell powered by The Water Coolest. The Water Coolest is the preferred bathroom stall reading material of finance professionals. Sign up for the free daily newsletter.
"YOUR HUMBLE SERVANT" 
(Yes, this is actually how Patrick Byrnes signs emails. That is some serial killer sh*t.)
Nobody:
Absolutely nobody:
Overstock CEO Partick Byrne: "Starting in 2015 I assisted in what are now known as the 'Clinton Investigation' and the 'Russian Investigation'"
Patrick Byrne, the erm, eccentric, founder, and CEO of Overstock.com has resigned after more than 20 years at the helm of the company … which if you're to believe TV ad spots, sells more than overstocked goods. But I digress.
Following remarks that he was involved in the 2016 Russian election meddling investigation and claims that he was romantically involved with Maria Butina, a Russian operative charged with infiltrating the NRA, shares of Overstock tumbled more than 30%.
It's worth noting that Byrne released a statement titled "Overstock.com CEO Comments on Deep State, Withholds Further Comment" in which he referred to government officials as the "Men In Black" rather unexpectedly as the only accusations against him were levied by relatively unknown (read: WordPress blogs) news outlets.
Was this out of character for Byrne?
This certainly wasn't the first time Byrne engaged in what medical professionals would refer to as "f*cking outlandish human behavior." Case in point, Byrne championed a security token trading platform called tZERO at the retailer … an innovation he compared to the discovery of the polio vaccine. 
And then there was the time he joked on a conference call about lending office space to the SEC, which is currently investigating tZERO. If all else fails, there will certainly be a job opening for him at Tesla.
Bottom line? Dude is a loose cannon and his company's board couldn't risk keeping him around. Ya hate to see it.
Overstock CEO Patrick Byrne resigns following 'deep state' comments, stock rises [CNBC]
IN OTHER NEWS
- At least three regional Fed Presidents are opposed to cutting rates [Bloomberg]
- Dion Weisler, the CEO of HP, is stepping down, citing family health issues [WSJ]