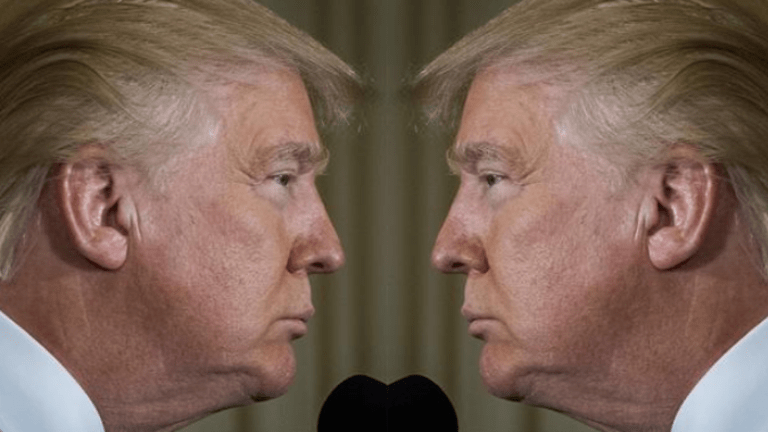 Opening Bell 8.26.19
This is why we can't have nice things ...
Start your day with the Opening Bell powered by The Water Coolest. The Water Coolest is the preferred bathroom stall reading material of finance professionals. Sign up for the free daily newsletter.
DON'T KILL MY VIBE
Summer Friday's are for blue jeans and taking it easy. Apparently, POTUS, China, and Fed chair Jay Powell didn't get the memo ...
Markets took a nosedive on Friday following a proverbial sh*tstorm. All week markets have been anticipating Jerry Interest Rate's speech in Jackson Hole. Yet, that barely moved the needle.
Before Jay could take the mic, China announced tariffs on $75B of US goods entering the country in retaliation against the recently announced US tariffs on $300B of Chinese goods. The 5 to 10 percent tariffs will take effect on September 1st and December 15th, coinciding with the US tariffs. Plus Beijing plans to re-implement 25% tariffs on US cars and car parts. That's gonna sting for Zalinsky Auto Parts.
If that wasn't enough, Donny Politics took to Twitter and called for US companies to pull production out of China and promised retaliation. That didn't sit well with markets. In case you haven't looked at a poorly made product recently, the US makes a lot of goods in China. Apple took the biggest hit, with shares falling nearly 5% immediately following the announcement.
But what about that Fed meeting?
Markets were looking for Jay Powell to hint at future rate cuts ... and that didn't happen. Powell said that the trade war was not "in the rulebook" and did not directly point to rate cuts in the near future, but did promise to "act as appropriate."
Powell did get at least one visceral reaction. POTUS took to Twitter to ask who was a bigger enemy of the state … Xi or Powell.
The Dow dropped more than 2% on Friday.
Overtime
But wait, there's more!
Given time to mull over China's latest tariffs, and making good on his promise to retaliate, POTUS counter-punched after the markets closed. The damage? The US will hike 25% tariffs on $250B worth of Chinese goods to 30% as of October 1st and will tax the remaining $300B of Chinese goods at 15% (vs. the planned 10%) on September 1st (vs. December 1st).
China will retaliate with tariffs on $75 billion more of US goods and resume auto tariffs [CNBC]
IN OTHER NEWS
- DB and UBS "explored" a collab ... and things are worse than we thought [WSJ]
- There's no quit in David Einhorn when it comes to Tesla [Bloomberg]