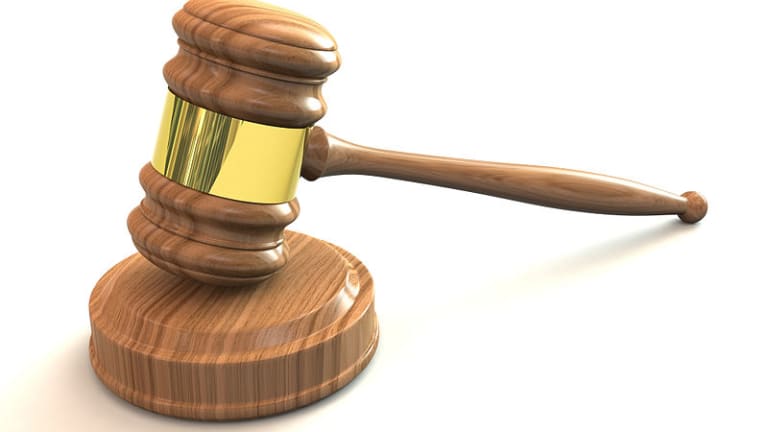 Opening Bell 8.27.19
Just when you thought living in Oklahoma couldn't possibly get any worse ...
Start your day with the Opening Bell powered by The Water Coolest. The Water Coolest is the preferred bathroom stall reading material of finance professionals. Sign up for the free daily newsletter.
A STORM'S A BREWIN'
Big news out of the land of mobile homes and broken dreams (Oklahoma) yesterday as a state judge ruled that Johnson & Johnson must pay $572M in fines for its part in causing the opioid epidemic in the Sooner state.
The case was the first of its kind to go to trial and will have a huge impact on drug companies, retail pharmacies and drug distributors going forward as over 2k lawsuits have been brought by state and local municipalities.
J&J is appealing the initial ruling.
The charges initially brought against J&J, Purdue Pharma, and Teva Pharmaceutical claimed that the companies deceptively marketed and sold its drugs, creating a "public nuisance" (which seems like a really nice way to say "death vortex"). After a seven-week trial, Judge Thad Balkman agreed. 
Initially, Attorney General Mike Hunter sought as much as $17B in damages. Apparently, markets thought the big pharma company got off easy, as the stock rallied following the news. OJ ain't got sh*t on J&J.
Courtroom cowboys
But the company certainly didn't make out as well as its co-conspirators …
So far, the cancer-causing baby-powder maker has been the only company willing to actually take on Johnny Law in the courts.
OxyContin-maker Purdue Pharma agreed to pay $270M and Teva settled for $85M earlier this year with Oklahoma. Purdue's owners, the Sackler family, have indicated that the money will be used to fund a national opioid addiction center. 
Johnson & Johnson Ordered to Pay $572 Million in Oklahoma Opioid Case  [WSJ]
IN OTHER NEWS
- Donny Trade Deals had himself one hell of a bender in France [NBC]
- Popeyes chicken sandwich isn't terrible, apparently [Yahoo! Finance]
- Kraft realizes that maybe a 31-year-old CFO wasn't the best idea after all [WSJ]