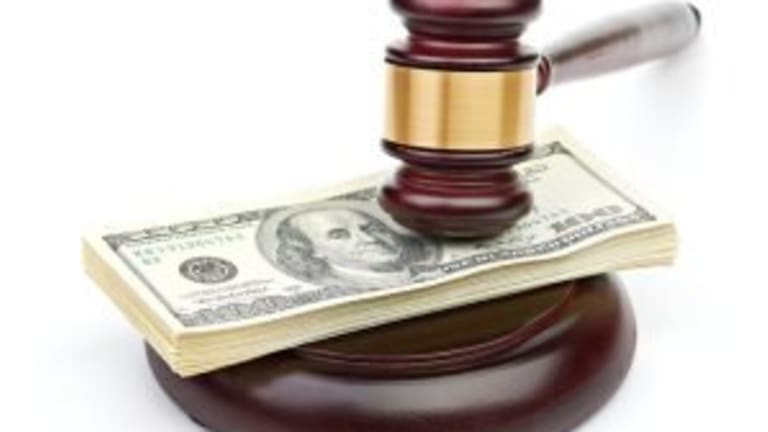 Opening Bell 8.29.19
The Sacklers seem like the type of people who hate puppies ...
Start your day with the Opening Bell powered by The Water Coolest. The Water Coolest is the preferred bathroom stall reading material of finance professionals. Sign up for the free daily newsletter.
DRUGS ARE BAD, MKAY?
Opioid manufacturers are totally f*cked. There, we said it.
Let's recap, shall we?
On Monday in Oklahoma, J&J finally got its day in court and was ordered to pay $572M in the first ruling against US drugmakers for contributing to an opioid epidemic in the state. 
Earlier this year Teva and Purdue each settled out of court in the Sooner state in order to avoid going before a judge. But that's just one set of cases, and none of the drug makers are out of the woods by any means, as there are more than 2k cases being consolidated in Ohio as we speak. 
From bad to worse
The ruling against J&J actually resulted in a stock bump as the $572M ruling was much less than the $1B investors were expecting. But don't break out the bubbly just yet. Moody's has said that J&J is at risk of losing its AAA credit rating thanks to the other pending lawsuits. On Wednesday, Moody's analysts changed its outlook on J&J's credit from "stable" to "negative." Unlike your recent STD screening, negative is bad in this case. 
Between its sale of addictive drugs, lawsuits related to its talc-based baby powder, and pressure to lower prescription drug prices from US legislators, Moody's expects the next 12 to 18 months to be pretty rough on J&J's creditworthiness. Drug manufacturers, they're just like us.
(Moral) Bankruptcy
The outlook isn't much better for OxyContin maker Purdue Pharma. But not all (financial) hope is lost. The Sackler family, who owns Purdue, thinks they have a plan to get themselves out of hot water with various state and local governments across the country: bankruptcy. 
The Sackler's Purdue Pharma wants to resolve the more than 2k cases against the firm with a deal worth between $10B and $12B by entering bankruptcy proceedings and emerging as a public benefit trust corporation.
But that's not all
As part of the deal, the Sackler's would give up ownership of Purdue Pharma. They'd also be required to sell global pharma company, Mundipharma, and contribute another $1.5B depending on the final sales price. In total, the family would need to fork over nearly $3B. 
J&J is at risk of losing its AAA credit rating following Oklahoma opioid verdict [CNBC]
IN OTHER NEWS
- Boris Johnson and the Queen just canceled Parliament [WSJ]
- Bitcoin fell below $10k ... and every crypto trader ever is all 'BTFD, bro' [CNBC]