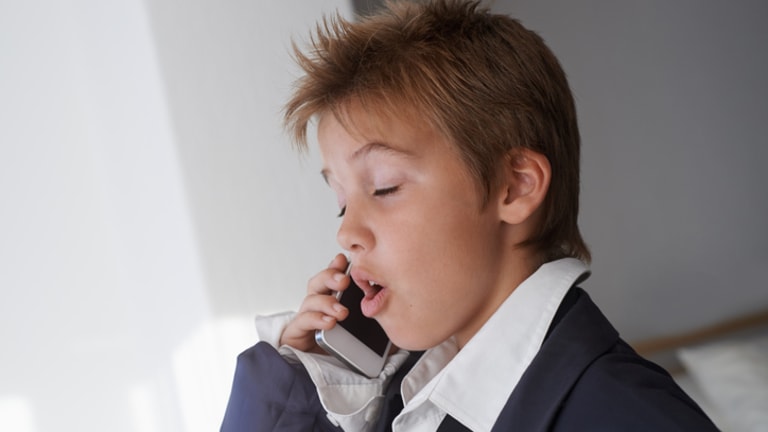 Opening Bell 8.30.19
Smells like mango and karma ...
Start your day with the Opening Bell powered by The Water Coolest. The Water Coolest is the preferred bathroom stall reading material of finance professionals. Sign up for the free daily newsletter.
TAKING A HIT
Move over mesothelioma, ambulance-chasing lawyers are about to be out here making it rain for Juul victims ...
The FDA recently launched a probe into a number of seizures that seem to be linked to Juul usage, and, while there was no direct proof of causality, the three cases did all have one thing in common: the Juul. Sooo, yeah.
But other than that they're doing ok, right?
On top of that, the FTC announced it is formally investigating Juul's marketing tactics to prove once and for all that the company was intentionally marketing its products to underage vapers. The investigation specifically focused on Juul's use of influencers to target the youths and while it has been going on since last September it was just officially announced.
And it seems like any penalty could be more than just a slap on the wrist. The FTC will likely seek monetary damages for the offenses.
Who signed off on this?
It's not just Juul who will be impacted by the investigation. Tobacco company Altria might be affected as well, as the Marlboro maker bought a 35% stake in the vape-maker last year. The suit was not disclosed at the time, so Altria was unaware of the investigation. Smells like mango and karma to me.
Earlier this week we noted that Altria is looking to merge with Philip Morris, and while it doesn't appear that the deal is in jeopardy, this certainly doesn't help. 
The pending investigations, and the fact that Juul's CEO issued a warning that the long-term effects of vaping are unknown sent shares of Altria down 3.5% yesterday.
Juul Devices Cited in Seizure Reports That Started FDA Probe [Bloomberg]
IN OTHER NEWS
- China wants to handle the trade war "calmly" ... which makes us think they really don't understand who they're dealing with [CNBC]
- The EPA is planning to roll back methane mandates on oil and gas companies because of course it is [Reuters]
- The Pentagon is going to pay $7.6B for Microsoft Office. Don't they know you can just pirate it for free? [Bloomberg]