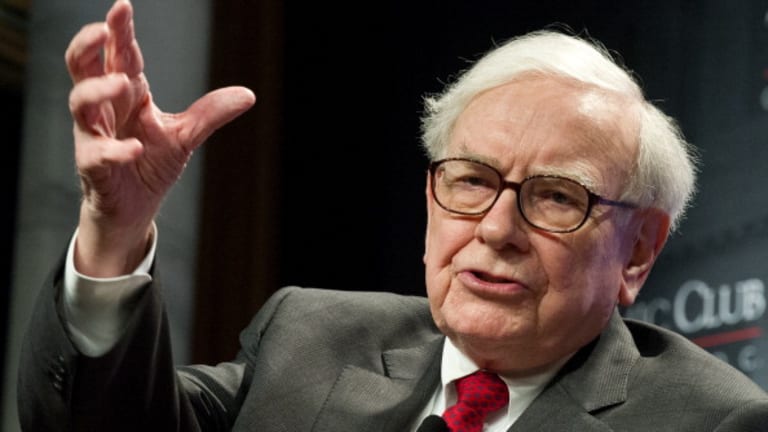 Opening Bell 8.5.19
Are you going to tell Warren Buffett he can't report earnings on Saturdays?
Start your day with the Opening Bell powered by The Water Coolest. The Water Coolest is the preferred bathroom stall reading material of finance professionals. Sign up for the free daily newsletter.
SATURDAYS ARE FOR THE EARNINGS
Stop me if you've heard this one before … a legendary comedian and a billionaire walk into an ice cream shop. 
Bill Murray and Warren Buffett shared a corner booth at an Omaha ice cream shop (not a DQ for the record), bullsh*tting over some froyo. Why? The real question is 'why not?' 
But seriously, unfortunately, we have no idea why they got together ...
Now, back to business
Berkshire Hathaway reported Q2 earnings Saturday ... because money never sleeps. Second-quarter net earnings were up $2B from the year prior, coming in at $14B, due largely to unrealized investment gains. 
While Berkshire did buy back $400M of its shares in Q2, it still held a literal f*ck ton (roughly$122B) of cash at the end of the quarter. That said, earnings for the first half of 2019 do not include Kraft Heinz, as it has not provided its earnings to Berkshire. 
The last time Kraft's earnings were reported, in Q4 2018, it pummelled Berkshire's performance thanks to a $15.4B writedown. The ketchup maker, if you recall, has had issues with its accounting practices. We're talking major issues. Both an internal investigation and an SEC probe occurred during the previous quarter. The internal investigation has since closed but the SEC's is ongoing.
Berkshire Hathaway Posts Rising Profit and Cash Pile [WSJ]
IN OTHER NEWS
- A news company not dependent on listicles just hit unicorn status [Bloomberg]
- Everybody hates John (Flint) [WSJ]
- Instagram and WhatsApp will now carry the Facebook moniker as a constant reminder that Zuck is stealing your data [Bloomberg]