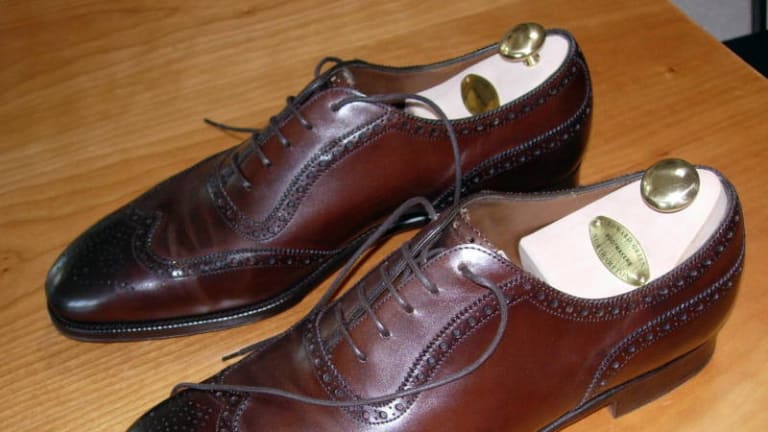 Opening Bell 8.6.19
"Does this mean I need to find a new personal shopper?"
Start your day with the Opening Bell powered by The Water Coolest. The Water Coolest is the preferred bathroom stall reading material of finance professionals. Sign up for the free daily newsletter.
THE RENT IS TOO DAMN HIGH
Barneys is as New York as a homeless guy exposing himself on the F Train. But now, like so many Brooklyn-based novelists, it's been chewed up and spit out by the city that never sleeps.
Barneys is prepping to file for bankruptcy as soon as Monday. The JCPenney of drug lords and Wall Street rainmakers will close a majority of its 13 stores immediately.
Funding secured
The retailer is reportedly closing in on a deal for a loan. Problem solved, Barney is saved! Not exactly. A deal with Gordon Brothers and Hilco Global would provide financing for 60 days, giving Barneys time to find a buyer.
The company hopes a buyer (just not Eddie Lampert) will save the day and purchase its seven core brick-and-mortar locations ... or else the once-great retailer faces liquidation. 
Where did we go wrong?
Sure the "retail apocalypse" had a hand in Barneys' undoing, but its demise can almost single-handedly be attributed to one thing: rent at the company's Madison Ave. (NYC) flagship nearly doubling from $16M to $30M.
The d*ck move by Ashkenazy Acquisition, which probably heard WeWork was in the market for over-priced real-estate, wiped out nearly all of Barneys' EBITDA.
Barneys Nears Bankruptcy Filing With Plans to Close Most Stores  [WSJ]
IN OTHER NEWS
- POTUS learns that karma is indeed a bitch [Yahoo! Finance]
- Just when you thought things couldn't get any worse at HSBC ... [Bloomberg]
- Want to know what's in your chicken nuggets? Collusion, that's what [WSJ]