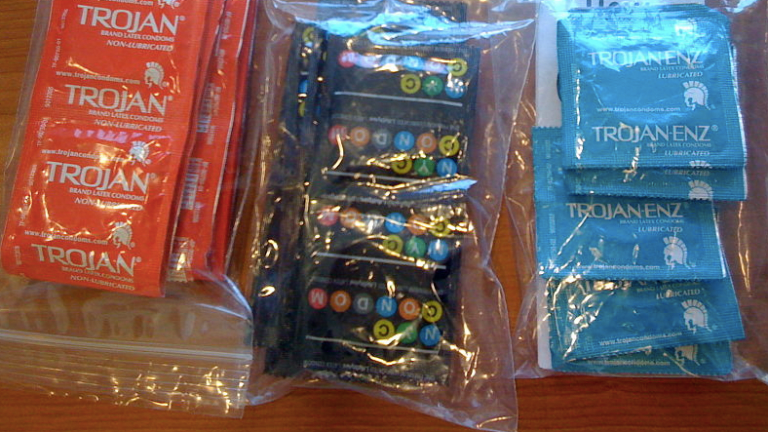 Start your day with the Opening Bell powered by The Water Coolest. The Water Coolest is the preferred bathroom stall reading material of finance professionals. Sign up for the free daily newsletter.
IT'S A MATCH
Match shares popped roughly 27% yesterday following the release of the company's Q2 results. Earnings came in at 43 cents per share, beating estimates of 40 cents.
And unless Karen in accounting is transposing numbers again, revenue came in at $498M compared to $489M in the second quarter of last year.
Plus the company raised full-year guidance ... presumably driven by the expectation that society will become completely incapable of courting partners in-person during the back half of 2019.
Swipe right
But the main driver behind the pop in the stock was Tinder, which reported 5.2M average subscribers searching for strange during the quarter, compared to just 1.5M a year ago.
The go-to app of 'hot singles in your area' also rolled out fresh new features such as Read Receipts and Super Boost, and expanded to Southeast Asia and South America via the Android app 'Tinder lite' … because apparently, those two regions need to ease into the "socially acceptable Backpage."
You down with IAC?
Sell high. Rumor has it that IAC, which owns 80% of Match, is exploring a spin-off of the Netflix and chill facilitator. CEO Joey Levin remarked that it could spin off Match in the coming months.
Match Group Stock Soars as Earnings Results Crush Expectations [Barron's]
IN OTHER NEWS
- US indices have officially entered 'hot mess' territory [CNBC]
- You won't like Bezos when he's angry, FedEx [CNN]
- Lyft raised its outlook for the remainder of the year but promised to remain unprofitable for a very, very long time [WSJ]