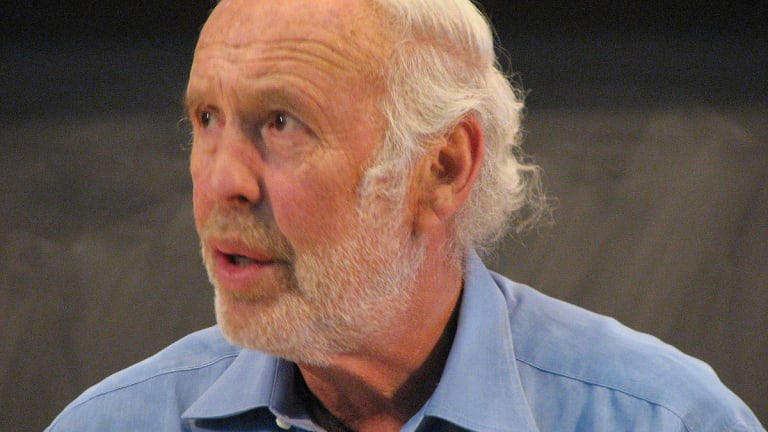 Jim Simons Diversifying His Carcinogenic Cloud Portfolio
Simons' preferred cigarette may not be of the jazz variety, but you'll find him wherever there's money to be made.
If there's anything Renaissance Technologies founder James Simons likes better than making money, preferably without lifting a finger for it, it's a refreshing hit of nicotine to his alveoli. Actually, it's an essentially never-ending sequence of those drags. But while his own personal preferred intoxicant and carcinogen is tobacco, Simons knows there are others out there: After all, this man went to Berkeley and was a college professor in the 1960s. And now, he sees an opportunity to combine his twin loves of smoking and making money.
In the last two quarters, billionaire, hedge fund manager, and mathematical genius Jim Simons has moved decisively into the cannabis sector, taking large positions in both Aurora Cannabis and Aphria…. Simons' new positions in cannabis are considerable. Per the 13F filings, his firm purchased 788,595 shares of ACB, for $6.3 million, in Q1, and followed up in Q2 with an additional 905,305 shares at $7.1 million. Also in Q2, Simons picked up 241,500 shares of Aphria, at $1.7 million. Clearly, Simons sees something of value in the cannabis sector.
Speaking of disease-causing inhalants in which people see value for some reason….
U.S. e-cigarette maker Juul Labs Inc has raised $325 million in an equity and debt offering to speed up its global reach at a time of intense regulatory scrutiny in its home market.
No word on whether RenTech got in on that one, too.
Hedge Fund Legend Jim Simons Pours Money Into Aurora Cannabis (ACB) and Aphria (APHA) Stocks [Yahoo! Finance]
Juul raises $325 million in equity and debt financing for global expansion [Reuters]