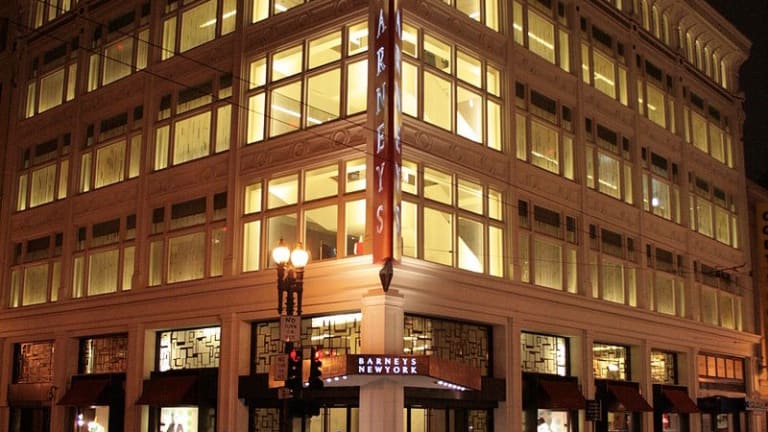 Richard Perry Hugged Barneys To Death
Of Mice and Fashionable Men.
Hedge fund managers have, at best, a pretty spotty track record when it comes to retail. Some of the darkest spots belong, of course, to Bill Ackman. Southern California boy of the 1970s Dan Loeb still believes in malls, but he shouldn't. Eddie Lampert has taught us just how dangerously self-destructive undying love for a dying dinosaur can be.
Richard Perry learned none of those lessons. The aficionado of shiny things and thrower of great parties began investing in Barneys a decade ago, with fond remembrance of buying his first suit at the department store. His hedge fund, Perry Capital, took control in 2012, and in addition to that rarest thing for a hedge fund investing in a retailer—turning a profit—the fashionista Perry turned it into some serious good times.
By representing Barneys, Mr. Perry became a familiar figure at fashion shows and friendly with Justin Bieber and other celebrities, according to people familiar with the matter…. Barneys spokeswoman Tomm Miller said the Perrys attended store events to support staffers. Mr. Edelman said any socializing Mr. Perry did with celebrities was to benefit Barneys.
And it wasn't just good for his business. It was also good for his wife's business.
Barneys first began featuring Ms. Perry's clothing, which was also carried at stores including Bergdorf Goodman and Bloomingdale's, in 2009, when Perry Capital was a creditor, said people familiar with the matter. In 2016, Barneys licensed her brand as part of an effort to draw traffic and generate higher margins with exclusive designs…. Ms. Vitale said in a statement it was her idea to license Ms. Perry's brand and that it has one of the highest gross margins among Barneys' in-house brands.
Alas, the good times could not last. Right around the time Barneys was licensing Lisa Perry's brand of hedge-fund-manager-friendly man-purses, her husband was closing his hedge fund and trying to unload the increasingly troubled retailer. The problem? Like Lampert and Lennie Small before him, he just loved the thing too much.
"This was his passion. This was his New York Yankees," a person close to Mr. Perry said of Barneys. "He loved that company…."

As Barneys chairman, Mr. Perry closed unprofitable stores and reduced shipping and return costs, said another person close to him. But Mr. Perry was also resistant to input and made significant missteps that contributed to the company's deterioration, according to several people currently or formerly involved with Barneys. They said he overemphasized the importance of physical stores, was slow to recognize the importance of e-commerce, and was unable to stave off a steep rent increase.

Mr. Edelman said Mr. Perry was deferential to the management team but, as board chairman, took responsibility for strategic missteps….

Former Perry Capital employees said that Barneys was the rare investment Mr. Perry provided updates about and that he spent a significant amount of time on it.