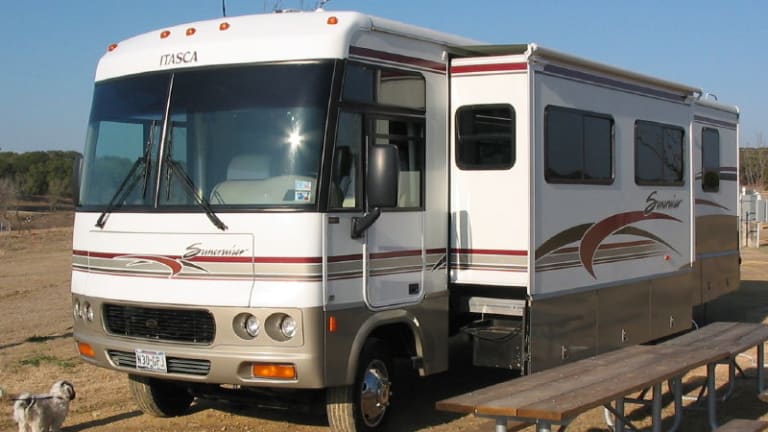 The Winnebago Economy Is Breaking Down
As goes the RV industry, so goes the nation.
After thinking about it for a whole day, President Trump has decided that he won't unilaterally cut taxes to prop up the economy in aid of his reelection campaign next year. But maybe he should be. After all, the Fed minutes from three weeks ago don't make it sound like central bank is paying particular attention to his ranting and raving. Nor do they appear inclined to listen to the voteless Neel Kashkari, who's having to take his dovish views to the pages of a foreign newspaper just to find a sympathetic ear. Worse, the Real America's Real Economy is sending a sputtering warning sign.
Shipments of recreational vehicles to dealers have fallen about 20% so far this year after a 4.1% drop last year, according to data from the RV Industry Association. Multiyear drops in shipments have preceded the last three recessions.

"The RV industry is better at calling recessions than economists are," said Michael Hicks, an economist at Ball State University, in Muncie, Ind.
An Economic Warning Sign: RV Shipments Are Slipping [WSJ]
In Reversal, Trump Says He Is No Longer Considering Tax Cuts [WSJ]
Fed says July rate cut was 'recalibration' and not part of 'pre-set' course for more easing [CNBC]
Trump says the Fed is the 'only problem' with the economy, calls Powell 'a golfer who can't putt' [CNBC]
Financial Times op-ed: The U.S. Federal Reserve should use forward guidance now [Minneapolis Fed]