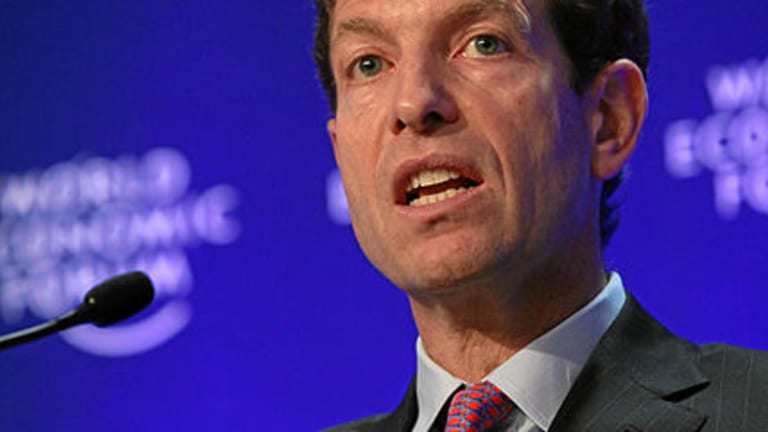 Who Is This 'Dan Och' You Speak Of?
The former Och-Ziff Capital Management no longer dares speak its founder's name.
Once upon a time, Och-Ziff Capital Management was the largest publicly-traded hedge fund in the world and a giant in the industry. But after some African unpleasantness, massive losses and even more massive consequent redemptions, the name had lost a bit of luster, and in the aftermath, although he successfully steered the firm away from oblivion, Dan Och did nothing to endear his name to those who would inherit his namesake. And so, now with no Och and no Ziffs (or, at least, less Ziff), Och-Ziff is not gonna be Och-Ziff anymore.
The New York-based firm decided it needed a reboot to reflect the departure of its founder -- Dan Och. It also helps to distance itself from recent legal troubles that have caused a massive client exodus.
And while you could argue that, given the events of the past several years, no name could be worse than Och-Ziff, allow us to remind you that naming a hedge fund is hard. Or, better yet, allow the hedge fund formerly known as Och-Ziff to remind you.
At Och-Ziff Capital Management Inc., executives sought out branding professionals and spent tens of thousands of dollars to come up with a new name: Sculptor Capital Management.

The $33 billion firm chose Sculptor because it "evokes the dedication, persistence and vision that embody what we strive for daily as stewards of your capital," according to a letter sent Monday to investors.
I guess all of the weighty, heavy names were taken, so they just went with the name of someone that works with weighty, heavy things? $40,000 to $400,000 well spent.
Goodbye Och-Ziff. Hello, Sculptor. Hedge Fund Tries New Name [Bloomberg]