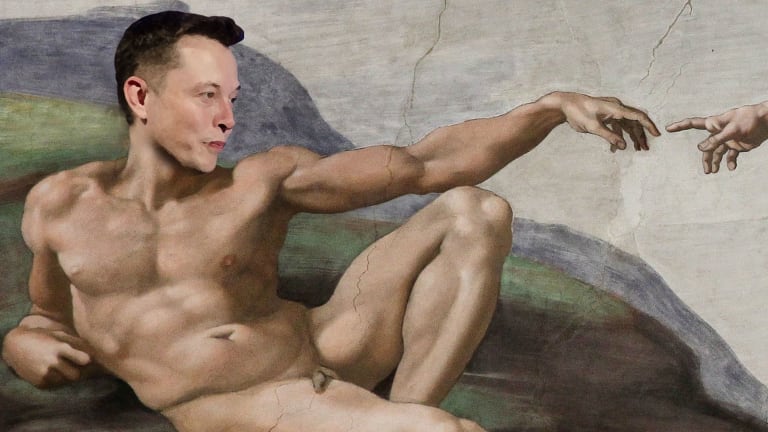 Elon Musk More Concerned With Saving Dogs Than People
And we're frankly in accord with the sentiment.
When his self-driving cars started killing people, Elon Musk urged those of us in the media to keep in mind what was really important: Tesla's reputation. In retrospect, that's pretty funny, given where Tesla's reputation has gone in the months since, and also because it was a rare moment in which Musk was right: Made and programmed properly, autonomous vehicles will certainly lead to fewer deaths on the roads then human-piloted ones, because humans are almost unbelievably bad at driving, at least until the driving robots team up with the Daliobots are just decide to end the ridiculous failed experiment known as the human race.
It's also pretty funny to compare that reaction to the alacrity with which Musk aims to combat a potentially much bigger PR problem: A Tesla's potential to cook a dog alive.
Introduced in February, "Dog Mode" is a Tesla feature that regulates the vehicle's temperature while unattended pets are inside and also informs passersby of their safety through a message on the center touch screen, according to Teslarati….

"@elonmusk @Tesla warning about dog mode… It's hot as all hell in Seattle," Sood, 46, wrote. "Today I used dog mode and luckily I kept the app open, to my horror the car was 85 degrees and climbing!..."

In response to his message, Musk simply wrote, "Fixing …" to which Sood responded back, "You're the best. Thanks."
Elon Musk Vows to Fix 'Dog Mode' in Teslas After Pooch-Cooling System Almost Cost a Man His Pup [People]