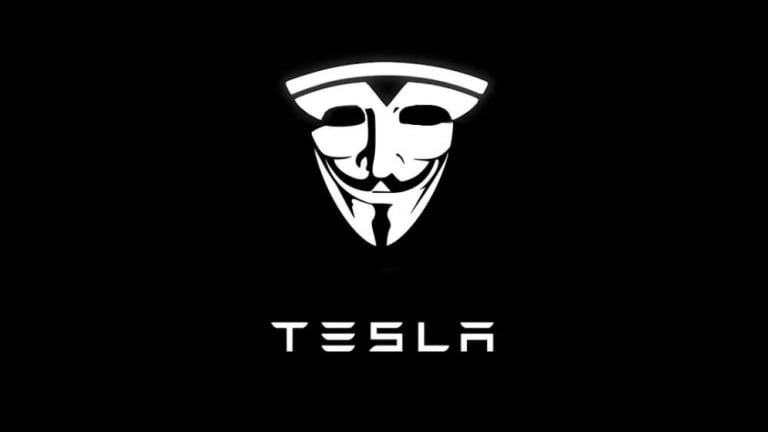 Tesla Solar Is Burning And No One's Doing Anything About It
Even Elon likes data, and this set ain't great.
It's rare that one gets to use the term "dumpster fire" without feeling as though he's resorting to hyperbole on any measure. But in this case, actual fires are in play. That's because when it comes to Elon Musk and Tesla's Solar panel business, it's time to call the fire department.
In just the space of a week, Elon Musk promised to turn Teslas's slumping solar business around with a rental model. A few days later, Walmart said "hold my beer" and sued Tesla for "systemic negligence" after seven of its stores caught fire because of defective solar systems installed by — yup — Tesla.
It turns out that Tesla has been employing, according to Walmart, "untrained, unqualified and unsupervised personnel" to maintain and install panels at the stores. As a result, Walmart shut down hundreds of its Tesla solar arrays.
So what's Tesla doing about it these flammable installs? According to hiring data tracked by Thinknum: not a thing.
This chart represents the number of open positions at Tesla for positions with the term "Solar" in their titles. As you can see, it falls off a cliff in 2017 and hasn't recovered since. That was right around the time that Musk and Co. were under pressure from pretty much the entire world to actually ship Model 3s.
So Musk promised to ship thousands of Model 3's per week, and apparently put Solar City on the back burner (this is too easy).
Musk's latest promise — to reinvigorate the failing solar business that's gone from 33.5% of the US residential solar panel market to just 9.1% in the time it takes a Model S to go from 0 to 60 — relies on a rental model that's designed to turn the division into a revenue stream.
But as of right now, there is no effort to bring on trained, qualified, and supervised personnel to maintain and install panels. But hey, at least there's China, right?
One more possibility: Maybe Musk and co are quietly hiring people in Arizona, Connecticut, Massachussetts, New Jersey, and New Mexico, where he said (via Twitter, of course) the new rental program would launch.
But hiring data shows that the company isn't doing much in those areas. In fact, at last count, it only had 14 positions open across those states total.
Did someone say something about China?
Joshua Fruhlinger is the publisher of Thinknum Media.