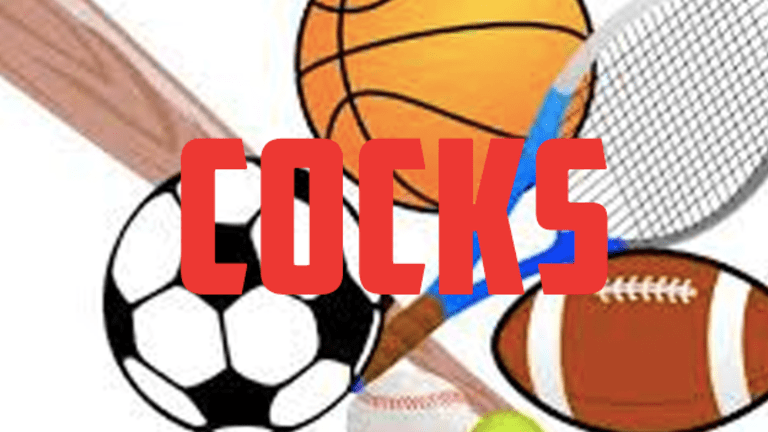 This Dumb In Week In Sports!
Happy birthday, Cocks.
It's been a week, hasn't it? Like, even beyond the inverted yield curve and its portended doom, it's been "A week" in sports.
Jay-Z is teaming up with the NFL. The dingbat founder of Barstool Sports publicly broke labor law, then dipped into the entitled white dingbat playbook by insisting that Alexandria Ocasio-Cortez should debate him, and got cheered on by Donald Trump Jr., because of course. The United States soccer federation continued its battle not to pay the world champion United States women's soccer team fairly. Freakin' Mickey Callaway. Okay, that last one isn't so much sports business, but jeez.
So, we could all use a little laugh, and for that, we turn to Ohio State University. Wait a minute, THE Ohio State University, because after so many years of emphasis on that definite article, which the folks in Columbus may or may not realize everyone else laughs at, not with, they're trying to trademark a word that appeared six times in this very column before the start of this paragraph.
The truly funny part isn't the attempt to trademark something so stupid in order to make truly obnoxious apparel, it's that they didn't even do it right, and even got ethered by Michigan for their troubles, something that hasn't happened on a football field in eight years. Seriously, watch that video from Josh Gerben, the trademark lawyer who broke this news: just putting a word on a shirt or hat doesn't mean you have a legitimate claim to trademark it. This means that we'll possibly get to see Ohio State launch a signature line of clothing called THE, so they can get those precious intellectual property rights while also being the world's worst version of DKNY.
Even better, Ohio State isn't even the only state university in the Big Ten whose name starts with THE. It's just that The Pennsylvania State University is willing to call itself Penn State, because it's Penn State, not to be confused with the University of Pennsylvania, which is Not Penn State.
Maybe it's just a case of you snooze, you lose, for the Nittany Lions. Maybe Ohio State – THE Ohio State – has stumbled onto the next big thing. Maybe in this post-post-modern world, a word that means nothing and everything will come to be a fashion statement, endowing a land grant university for eons to come thanks to that sweet trademark.
Put it on your paper goods and printed matter, namely stickers [bumper stickers,] decals, [notebooks, spiral notebooks, loose leaf binders;] pens and pencils. Put it on your clothing, namely, t-shirts [shorts,] sweatshirts, [fleece jackets,] sweatpants, baseball hats, and [university athletic team jerseys]. Do as is done by the University of South Carolina, which may not be able to call itself USC, but next week will celebrate 15 years of holding the registered trademark for COCKS.
Ferreal: