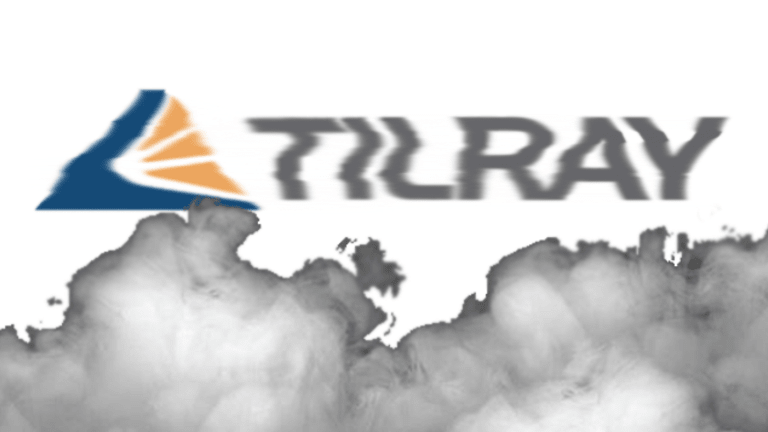 Tilray Is The Leading Indicator That Everything Is Bullsh!t
Pot stocks are making investors act high.
You don't have to be a CFA (yes, that's a violation of Standard VII (B)), to realize a company is a Sell when its CEO laughs after being asked why they're selling shares. That's exactly what Tilray CEO Brendan Kennedy did after a brief pause when asked on CNBC back in March. 
Tilray, the first cannabis producer to complete an IPO on a U.S. stock exchange, captivated the investment world last year. The company went public at $17 per share and ran all the way up to $300 per share in just two months in a bitcoin-like move. Tilray, with metrics such as "total kilogram equivalents sold" in SEC filings, reached a market capitalization of nearly $28 billion, briefly making it larger than 59% of the S&P 500. The only problem was Tilray had 2017 revenues of $20.5 million, therefore valuing it at more than 1,250 times trailing revenues.
Tilray's share price was going up so fast an analyst at Roth Capital Partners even quit his job over it. He warned the stock looked "increasingly speculative" at $59 and downgraded it, only to see shares jump 45% over the next 5 days, causing him to "leave his job." 
By the time Tilray's CEO was laughing on CNBC, its stock had already fallen 75% from its high. Perhaps he was laughing because he knew he offloaded his shares to a bunch of millennials on Robinhood. 
Tilray shares have continued to bleed with shares breaking below $30 today for the first time since last August as they quickly approach the IPO price. So while Tilray -- along with recent IPOs such as Uber, Lyft and Beyond Meat-- has created a whole new generation of bag holders, we will soon find out if people have learned their lesson as the WeWork IPO quickly approaches. 
Get more Hipster Trader at @Hipster_Trader, and sign up for his newsletter here.