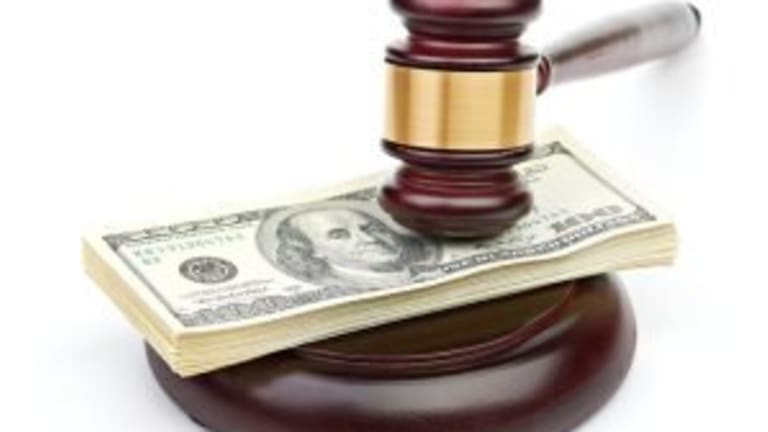 It'll Take More Than A Jury Verdict To Get Two Ex-Hedgies' Bonuses From 2004-2008 Paid
Paul Touradji was apparently quite serious about not paying two former employees.
Back in June, after a jury had awarded him and another former Touradji Capital employee more than $90 million in allegedly unpaid bonuses and interest, which itself came more than 10 years after they'd first sued the hedge fund, Gentry Beach marveled, "You experience something like this. You live through it, and it's over." You'd think that after all of the alleged threats and legal maneuverings and essentially the entire life of his oldest child, he'd have known better.
Touradji Capital Management, which was worth $1 billion in 2005 when Beach and Vollero joined the firm, now has a mere $14,500 in assets, the lawsuit says….

The men say Touradji's transfers included a payment of $192 million to himself on Nov. 20, 2017, just months before Beach and Vollero's trial was originally set to kick off on January 2018. The trial date was later delayed — but not before Touradji made another $7.7 million transfer to his sister, Pegah, on Dec. 20, 2017, court documents say.

Touradji received a total of $314.8 million in transfers between 2012 and 2018, the lawsuit said. Pegah Touradji received a total of $13 million in transfers between 2012 and 2017, it is alleged.
That does seem a touch suspicious, you might say. Perhaps even indicative of Touradji's awareness of how badly he'd go before a jury.
Touradji's stumbling in the face of tough questions on the witness stand likely didn't help — including a bizarre moment when he claimed he couldn't identify his own face.

In that awkward exchange, Touradji was getting grilled about his alleged taunting of Beach by buying himself an expensive watch in the middle of their financial dispute.

According to Beach's lawyers, Touradji first asked Beach, a known watch enthusiast, what kind of watch he would get if he had all the money in the world. A few days later, Touradji showed up to work with the same exact watch — a Patek Philippe — and made a point of flashing it in Beach's face.

Touradji claimed he didn't recall the watch story. When confronted with a photo of himself wearing the watch in a Fortune profile, he demurred./"I don't recognize this picture. It looks like me, of course," Touradji said in court.

Jurors were shaking their heads with a look of disbelief, according to someone who witnessed the proceedings.
Anyway, if things proceed in this fashion, Beach can plan on spending what will probably be $200 million on a college graduation gift for his godchildren.
"You experience something like this. You live through it, and it's over," said Beach, who became close friends with Donald Trump Jr. as an undergrad at Wharton. The two men are godparents to each other's children.

At one point, Vollero and Beach marveled how Beach's first child — born within days of their start at Touradji Capital — is now 14 years old.
Hedgie plundered own fund to avoid giving $90M bonus to employees: suit [N.Y. Post]
Former high-flying hedgie ordered to cough up $90M in bonus trial [N.Y. Post]