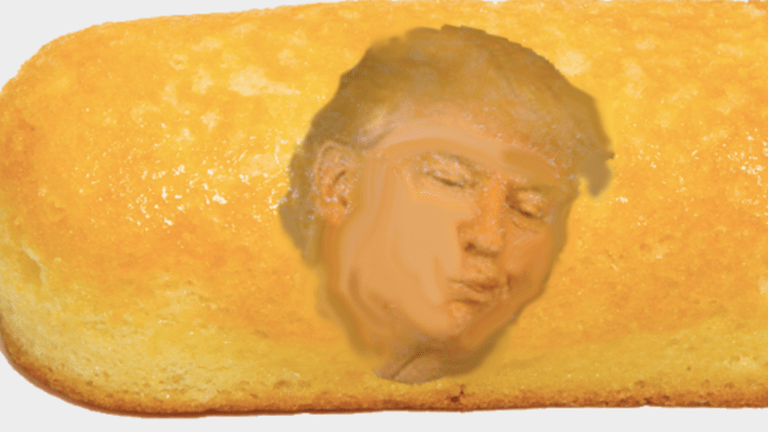 President Trump Totally Had Some Hot Summer Phone Chats This Summer, And No He Can't - Like - "Prove It"
They were with China...do YOU know anyone in China?
Good news, you guys!
Speaking to reporters at the Group of Seven (G-7) meeting in Biarritz in France Monday, Trump said the two countries would start talking very seriously.

"China called last night our top trade people and said 'let's get back to the table' so we will be getting back to the table and I think they want to do something. They have been hurt very badly but they understand this is the right thing to do and I have great respect for it. This is a very positive development for the world, " Trump said.
Wow! All this self-harm and the resulting crippling market reaction have finally made the Chinese say "Uncle!" We won!
Trump's negotiation tactic of acting like a raging toddler who holds his breath and slams his own head into the floor to get an extra Gummy Bear was more ingenious than we thought! The Chinese can no longer bear to watch the American consumer blithely bear the brunt of batshit emotional tariff policy and crazy private sector trade edicts like a bunch of illiterate lemmings. And Beijing is clearly sick of being able to fully manipulate its own economy in order to keep the Yuan at a level of strength just above what it needs to ameliorate the deleterious effects of its own tariffs. It's gross to own someone that hard, so Xi Jinping just wants to cut a deal that works for Trump! MAGA!
However, Global Times Editor-in-Chief Hu Xijin said in a tweet that negotiators from both countries did not talk over the phone, adding: "The two sides have been keeping contact at technical level, it doesn't have significance that President Trump suggested. China didn't change its position. China won't cave to US pressure."
Okay, yeah, sure, whatever, China. 
Who are you going to believe; a modern emperor who has installed himself for life over a cowed populous and can operate his government like a marionette to massage the reality of a private sector economy that isn't really private, or the guy who is begin advised by Peter Navarro and can't even get away with lying about raw-dogging porn stars?
Well, the Dow is up over 200 points in less than half an hour, so we guess the answer is the latter. Which makes sense when you remember that the stock market is in the hands of Bloomberg headline-reading robots and venal slapdicks who need to pay off the mortgage on their Bridgehampton summer house before this whole thing inevitably turns into a flaming pile of shit.
Happy Monday.
Dow jumps 300 points after Trump says US and China are 'getting back to the table' [CNBC]