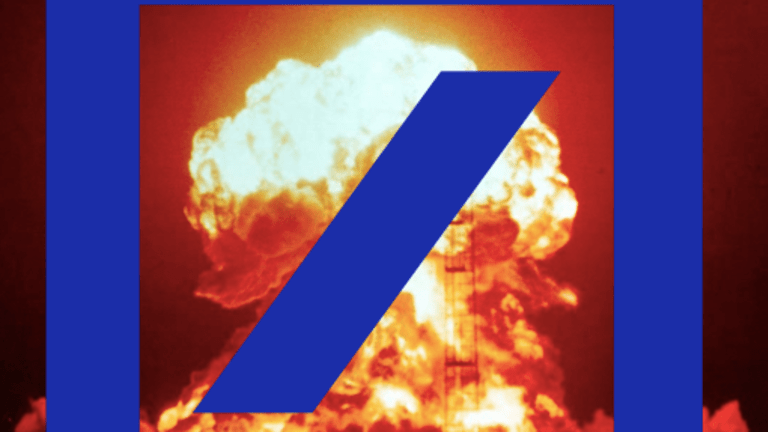 Even UBS Recoiled In Horror From Deutsche Bank's Investment Bank
Sergio Ermotti send his apologies to the 18,000 people without jobs today as a result.
It can sometimes get lost amidst all of the attention Deutsche Bank gets for being really, really bad at it, but there's a whole lot of suck among European investment banks. With the exception of their Teutonic neighbors to the north, however, none stands out quite as much for ineptitude in that arena as UBS. Such brutal, desperate times of necessity bear some desperate, radical ideas. For instance, what if taking two gigantic hemorrhaging neighbors and turning them into one produces an even more colossal but less terminally ill bank? It turns out, Deutsche Bank and Commerzbank weren't the only ones thinking along those lines, although the former and UBS took things creatively one step further.
The mid-June discussions, held near Milan, included the finance chiefs of both banks, senior investment-banking executives and advisers, some of the people said. The executives discussed ways to swap some operations and intertwine parts of their investment banks but keep the parent companies separate, according to the people familiar with the talks.

The people said a concept behind an alliance was to play to the strengths of both lenders, as Deutsche Bank, which remains a big player in its fixed-income trading and structuring business, would get referrals from UBS, which pulled back from some of those business lines several years ago. Deutsche Bank would feed business into UBS's more successful equities franchise, the people said. UBS was interested in some of Deutsche Bank's deal-advisory teams in the U.S., a person briefed on the discussions said.
Of course, a DB-UBS tie-up has been discussed and rumored on and off for years, most recently back in September and then again earlier this year. The two also brainstormed merging their asset management units in April, all of which may explain why Deutsche Bank had the confidence to leave Commerzbank at the forced-marriage altar. Alas, this time, it was Deutsche Bank's turn to be jilted.
The alliance discussions with UBS were short-lived; UBS walked away after the Milan meeting, some people familiar with the negotiations said. Deep cooperation short of a merger is rare in the banking world. People involved in the talks said the two sides decided they couldn't quickly sort out how to structure the operation or share capital between the entities. One of the people said the idea was a long shot.
It was also the last shot for those 18,000 former Deutsche Bankers—with or without e-mail—to avoid becoming former Deutsche Bankers. And predictably it not only blew up in their face Elmer Fudd-style, but continues to do so.
Inside Deutsche Bank, a tie-up was seen as a way to save Germany's biggest bank from the painful cuts now in motion, the people said…. While talking with UBS, the German bank was planning cuts and discussing with other banks selling off stock-trading technology and pieces of its prime-brokerage franchise, which serves hedge funds….

Some inside the bank said the crunch of hurried decision-making left executives little time to finalize senior management and cost-cutting decisions. They say the impact is still felt, with confusion about what services the bank will keep and how much capital those businesses need.
Deutsche Bank and UBS Explored European Banking Alliance [WSJ]