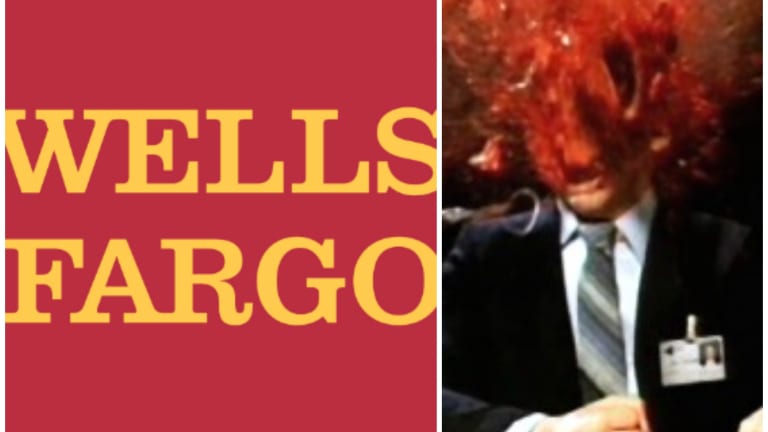 Wells Fargo Does Not Appreciate Being Taken Advantage Of, Would Like Its Money Back Now
Happy Friday, Wells Fargo tech vendors, we hope you like irony!
It never feels good to enter into a business relationship with someone and then come to learn that your trust in your counterparty has been leveraged against you as a tool to take more money from you than had been previously agreed...right, Wells Fargo?
Wells Fargo & Co., in cost-cutting mode, recently asked outside technology consultants to refund some of the money the bank has spent with them in the past year.

The request for rebates came from Saul Van Beurden, the bank's new head of technology, at a July meeting with vendors, according to people familiar with the matter and emails reviewed by The Wall Street Journal. The bank told the vendors, who in many cases supply the bank with contract tech employees, that this was because they had benefited from increased business due to Wells Fargo's regulatory woes.
How dare these vendors take advantage of Wells Fargo like this. The chutzpah required to make unseemly extra revenue from a distracted client is galling. We totally understand why Wells Fargo is so upset. It must feel like a gut punch to realize that this has happened to you...
The bank characterized the rebates, for 2.5% of what vendors had earned, as voluntary, according to the emails. Wells Fargo officials told vendors that they had to decide whether to participate or not by close of business on Aug. 2. The bank will provide instructions for sending the "rebate checks" at a later date, the emails said. A Wells Fargo spokesman declined to comment.
Well, that's very kind of Wells Fargo. It clearly has more empathy for the people who engage in this kind of behavior than we do.
So, do the right thing, Wells Fargo, vendors; pay back the bank you ripped off by being unclear how much money you were taking from it over a long period of time without being caught. It's the right thing to do.