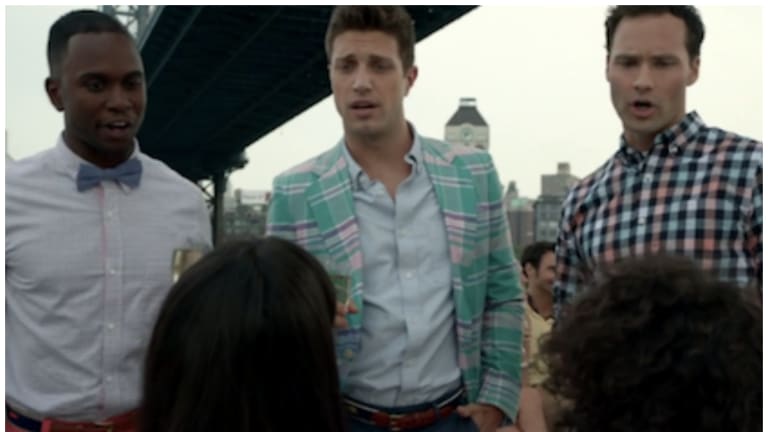 Banking Jobs Are Disappearing! Or Not
What is that you want to do with your life?
"Get into banking," they said.
"As long as there's an economy, there are banking jobs," they said.
Okay, no one ever said that to me, because I was smart and got into journalism. Because writers are rich.
But for those who did get into banking, job security is a thing of the past. Headlines like "Europe's Bankers; Annus Horribus Continues with 4,000 HSBC Cuts" and "Barclays Cut 3,000 Jobs in Recent Months, Joining European Peers" are both real. Very real.
But that's Europe. We don't care about Europe. Except the same thing is happening here now, according to job-listing trends from my people at Thinknum, who track alternative data culled from the web (including company job-listing websites).
At JPMorgan Chase, for instance, where job listings sunk by 1,000 openings compared to last summer, are down 2,000 openings since this point last year, with most of the cuts in home lending and commercial banking, so far.
At Bank of America, things aren't any better. Openings have dropped by about 1,000 listings since July.
But wait - it can't be as bad at Wells Fargo, can it? It can, and it is. Sort of. At C. Allen Parker's latest project company, new job openings are at 2,590, down from 2,880 just a couple weeks ago. The good news is that the bank just added roughly 500 jobs since the end of August.
Buck up, however. It's not bad everywhere. Citigroup is on a hiring spree, with openings swelling to a 2-year high of 7,380, but from a dismal 2,800 last spring.
Want more good news? Goldman Sachs is on a bit of a hiring run as well. Last April, the bank was hiring just over 1,000 people. As of this week, that number is up to nearly 1,700.
Excited yet? Hold up. Many of the new jobs are part of banks' scramble to automate, automate, automate. Many of the new jobs are for programmers, data scientists, and engineers: people who are building algorithms that make banking decisions literal no-brainers. Just ask the thousands of people recently laid off from State Street as part of the bank's "technology transformation". After 1,500 layoffs last year, the bank recently followed up with another 800 cuts that it blamed on the "revenue environment".
So if you were told to get into, say, data science or deep learning, you may be in luck when it comes to that banking job. If not, there's always plastics, or writing about bank jobs.
Joshua Fruhlinger is the publisher of Thinknum Media.