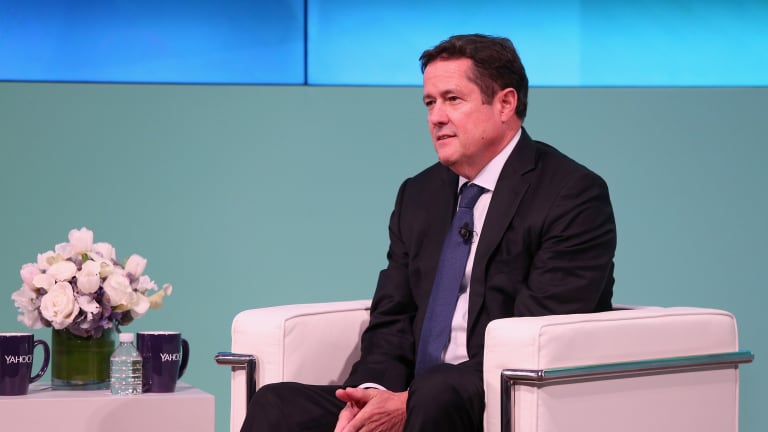 It May Not Know The Word, But Barclays Knows All Sorts Of Ways To Bribe
Turns out "unofficial internship programs" for Asian magnates' failchildren are frowned upon.
Barclays has a little bit of trouble saying the word "bribe." The Securities and Exchange Commission? Less so. And so just like the bank's little "bung" payment to Qatar back in 2008, and just like when JPMorgan Chase and Deutsche Bank did the same, the SEC's gonna call Barclays' special unofficial internship program for 117 very special little snowflakes whose parents happened to be high-ranking officials at potential Barclays clients "bribery."
Barclays in 2009 hired the son of an executive at a South Korean state-owned company that bankers were pursuing for business. Soon after, the bank secured a deal to act as joint lead manager on a $1 billion bond issuance for the company that generated $971,000 in fees.

Similarly, in March 2013, bankers in Barclays's Asia-Pacific division hired the nephew of the chief executive of one of its key business clients. Two months later, Barclays recorded $2.6 million in revenue from the CEO's company.
The news isn't all bad: Because after four years it decided to report itself rather than wait for the SEC to figure it out, Barclays is only on the hook for $6.3 million, way less than the $264 million Jamie Dimon had to cough up and the $16 million assessed to Deutsche Bank. On the other hand, Barclays might not be quite done paying.
The Justice Department also opened a probe into Barclays's hiring practices in Asia, which the bank announced in March 2016. A spokesman for the agency declined to comment on the status of that investigation.
Barclays Agrees to Pay $6.3 Million in Asian Hiring Case [WSJ]