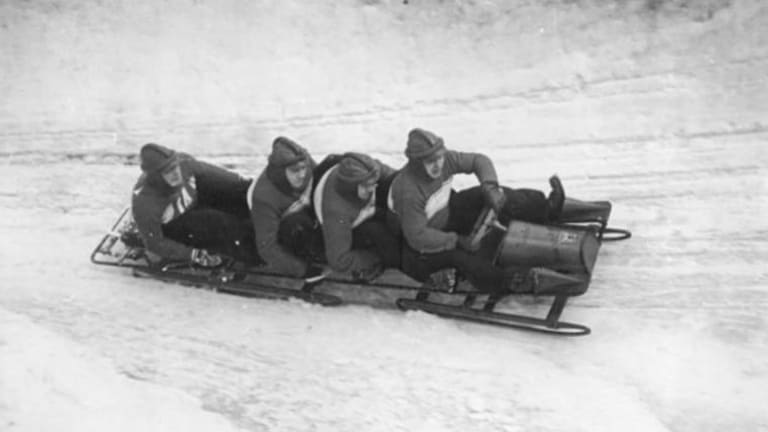 Canadian Bobsled Controversy Begs The Question About More Labor Rights For International Athletes
Should national teams get some kind of free agency?
Canada has had a hell of a week. 
The sports scene north of the border is not free from tumult, as two-time Olympic bobsled gold medalist Kaillie Humphries heard from a Calgary judge that Bobsleigh Canada Skeleton does not have to grant her a release to join Team USA. Humphries, who married an American last weekend, has refused to compete for Canada after filing a harassment complaint against coach Todd Hays more than a year ago, citing verbal and mental abuse. After following her two Olympic golds with a bronze for Canada in Pyeongchang, Humphries did not race in the World Cup last season.
Humphries was a guest of the U.S. bobsled team and served as the forerunner at Thursday's push trials in Lake Placid, her status still in limbo after the Canadian judge's declaration that her matter should be pursued with the International Bobsled and Skeleton Federation, rather than through the Canadian judicial system.
While the Canadian federation has said it would welcome Humphries back into the fold, she does not want to return to the program, saying, she does "not feel safe psychologically and physically." The reply from BCS' Chris Le Bihan was rather chilling in its calculations: "Kaillie is obviously going to be a threat in the next Olympics and there's nothing more that we like to see other than Canadians standing on the podium."
So, if Humphries wasn't one of the best bobsled pilots in the world, if not the best, Canada would consider letting her go? The rest of the Canadian team seems to be okay with taking pot shots at Humphries through the media, which would figure to make it even more awkward if she did wind up returning – which may be the only way for her to continue her career.
The crux of this is a fundamental flaw in the way world-class bobsled racing works. There are no teams, only countries, which means that in the event of a dispute between athletes and management, there's generally no available recourse. If you were born in Canada, you're part of Team Canada. If Humphries had wound up falling in love with someone from her birth country instead of an American, she wouldn't even have the potential avenue for changing teams that she's currently pursuing.
If Humphries does not get her release from Canada before the end of the month, she likely will wind up sitting out a second consecutive season, and this coming season already will be lacking for star power, as two-time Olympic silver medalist Elana Meyers Taylor of the United States announced on Wednesday that she is pregnant and taking the year off from competition.
It is in the sport's best interest to have Humphries on the track, but there's no telling how the next week and a half will play out. Regardless of what happens, the IBSF and other governing bodies in sports where teams are drawn from national federations need to have a plan to allow athletes to be athletes regardless of their relationship with their national teams. A full shift to privatization would be problematic for plenty of reasons – you can ask elite international cycling about that – but an internationally-backed federation for athletes from countries lacking resources or who have toxic situations their national teams, would be beneficial. Such a thing won't happen quickly enough for Humphries, but it would be a lot better than letting this scenario repeat itself.