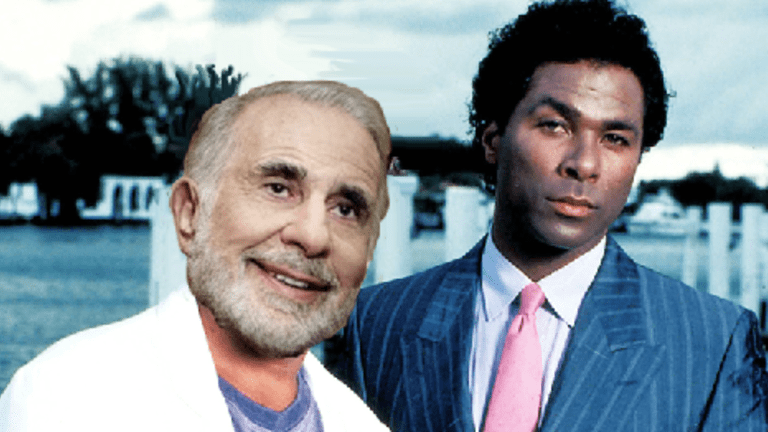 Carl Icahn Announces Plans To Become Nature's First Predatory Snowbird
Uncle Carl is taking his show to Miami and he sort of cares about who's coming with him.
Even most alpha of New Yorkers has gotten old enough to feel the February warmth of the South Florida sun and thought "I could do this year-round."
And the most alpha living New Yorker is no exception. Carl Icahn is reportedly moving to Miami in order to begin the kind of quiet retirement that suits Carl Icahn
Billionaire investor Carl Icahn is moving to Miami next year — and his employees who don't like it will be let go without any severance, The Post has learned.
...
Sorry, we were kissing our fingertips.
And in case this wasn't Icahnian enough for you:
Icahn quietly informed the staff of his publicly traded Icahn Enterprises that he'll be shuttering its offices in New York City and White Plains on March 31, and immediately re-opening in Florida's Magic City the next day.
Of course he's going to keep working, he's Carl Icahn. And Florida Carl seems to be maybe a smidge nicer than New York Carl:
"My employees have always been very important to the company, so I'd like to invite you all to join me in Miami," he wrote in a May 17 letter obtained by The Post.

To sweeten the deal, Icahn promised that everyone who makes the move will be paid at least as much in salary and bonus next year as they earned in 2018, and that anyone who gets fired before March 31, 2023, would get an "immediate payment" equal to that amount.

He also offered a $50,000 "relocation benefit," that will be "payable in April 2020 once you have established your permanent residence in Florida," according to a follow-up memo.
Well, that's nice...
But for those who don't relocate to the Sunshine State, "the Company will not contest your unemployment claim," the memo says.

"The current maximum weekly Unemployment benefit rate is $450, which you can receive for a total of 26 weeks," it adds.

That works out to a total of $11,700.
There's our Carl.
And now we're a little more comforted that he won't be taking away all of his charms when he takes away all of his tax basis.*  We're already looking forward to hearing about Carl making activist moves while hiking up his white chinos and playing shuffleboard with the skulls of Occidental board members.
Good luck, Miami, stay safe.
Carl Icahn moving hedge fund to Miami, whether his workers like it or not [NYPost]