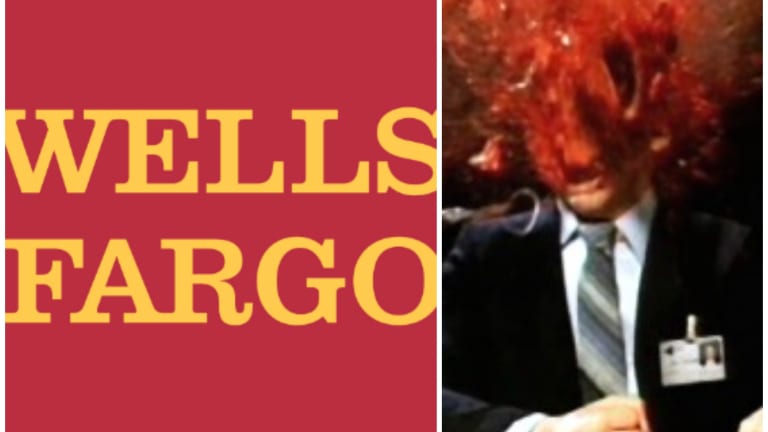 Wells Fargo Selects Charles Scharf To Make History As The First Female CEO Of Major US Bank
Say what you will, but leaving BNY Mellon to run Wells Fargo proves that Charlie Scharf is definitely not a venal careerist.
After six months of a systematic search for a powerful woman in finance to make  history and lead the bank back from the brink of oblivion, Wells Fargo has finally found its new leader:
Wells Fargo named Charles Scharf, chairman and CEO of Bank of New York Mellon, as its new chief executive officer and president on Friday, effective Oct. 21. 
Congrats to Charles on shattering this heretofore impenetrable glass ceiling!
"Charlie has demonstrated a strong track record in initiating and leading change, driving results, strengthening operational risk and compliance, and innovating amid a rapidly evolving digital landscape," Wells Fargo Board Chairwoman Betsy Duke said in a statement.
And felicitations to you too, Betsy. What a day for women!
But in all seriousness, Scharf is a pretty solid hire. He's a Jamie Dimon acolyte who's had high-level gigs at some major banks, including the CEO job at Bank One [he's a Jamie stan, folks] and BNY. The guy also ran Visa, so he comes prepared to talk turkey when it comes to cleaning up all that client account bullshit.
The only thing that makes us question Scharf's ability to lead Wells Fargo is the decisionmaking process that led him to agree to run Wells Fargo.
And now we're going to go send Cathy Bessant an Edible Arrangement for becoming the undisputed heir apparent to Brian Moynihan over at BofA. Well played, Ms. Bessant.
Scandal-plagued Wells Fargo names BNY Mellon's Charles Scharf as CEO [CNBC]