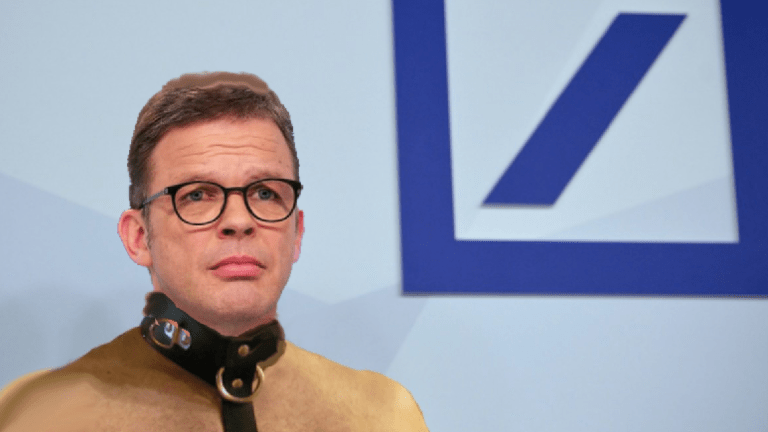 Deutsche Bank CEO Makes Good On Pledge To Piss Away 15% Of His Comp By Investing It In Deutsche Bank Stock
Christian Sewing is really going The Full Lutheran.
When your global banking operation is in full end-stage crisis mode, it's comforting for investors to hear that management is fully engaged with the fight for survival. But it's also important that the people in charge let shareholders see that they are capable of making smart investments in the future.
Deutsche Bank CEO Christian Sewing is splitting the difference:
Deutsche Bank's chief executive Christian Sewing will spend 15% of his monthly net salary buying the German lender's shares starting in September, a regulatory filing showed on Monday.

The filing makes official a pledge Sewing made in July, when he announced a major restructuring of the bank.
We all make promises in July, Big Chris! We're gonna get organized for the fall, make . a plan to avoid family at the holidays, get our bathing suit bodies tighter for the next beach season, etc. We don't actually follow through though, man. JFC, you just $23K on a stock that's done this over the last 5 years:
Buying into your own bank's shares at record lows is a look, but it's not a good one. Performative shows of confidence to boost investor morale is one thing, but only a fucking idiot would be grabbing up Deutsche Bank stock in volume right now...
Last month, Deutsche Bank Chairman Paul Achleitner bought nearly 1 million euros of the bank's shares.
We rest our case.
Deutsche CEO to invest 15% of monthly net pay in bank's shares [Reuters]