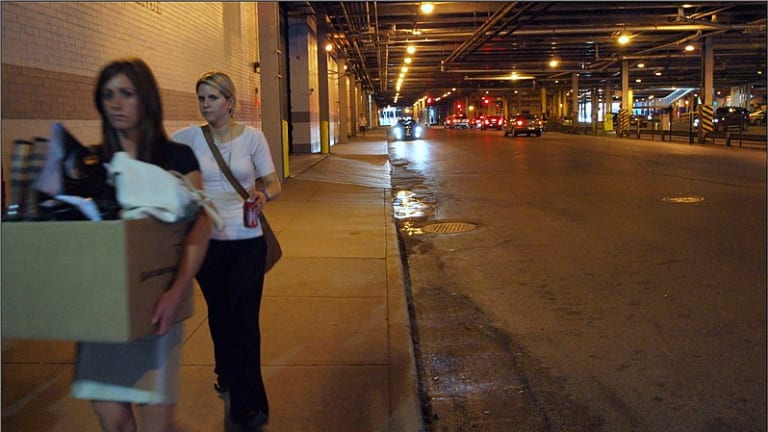 Mazel Tov To The Latest Bar Griffzvahs!
Colin Lancaster, David Levary and Oliver Townshend are now proper hedge-fund men.
It's a tale as old as time: Fresh-faced (or not-so-fresh-faced) portfolio managers and analysts seek admission to the hedgiest of hedgies, Citadel Investment Group. 
After having all of their fingernails pulled out, a select few are invited into the tabernacle to prepare for their ultimate rite of passage, all under the all-seeing, all-spooning eye of Ken Griffin, at least when he's not buying another eight-figure property in Palm Beach. Not everyone is strong enough to complete the journey; some flee before their molding and training is complete. But for those with the right stuff, and who can survive the months or even years of, let's call it mentoring, the moment will eventually come: The moment in which they lose Ken Griffin some money, and they are called to the bima to be yelled at and then escorted out of the building. 
And when they hit the sidewalk with their cardboard box in both hands, they are reborn, and truly ready to face the future, for the future can bring nothing more terrible than a Citadel apprenticeship. And so we offer our congratulations to the latest boys to have run the gauntlet, and emerged at the other end as men. Bravo.
The fund has let go of Colin Lancaster, who ran its macro strategies unit after joining from Balyasny Europe Asset Management in 2017…. Sources suggested Lancaster and his colleagues aren't the only PMs to have left the fund in recent weeks: David Levary, a portfolio manager who spent five years with the fund after graduating from Harvard is also undertood to have gone. Oliver Townsend, a portfolio manager who joined from Morgan Stanley in 2013, is understood to have left a few months ago.

Sources said Citadel's global fixed income fund was down 1.75% in August. However, the fund is still in positive territory for the year.
Citadel said goodbye to some big-name portfolio managers [eFinancialCareers]